SOPHIE Williamson-Stothert talks F1, classic cars and business success with Hexagon chairman Paul Michaels.
Do what you love; love what you do. In other words, having a passion for your business and what it stands for is the key to success.
As the new car market surges ahead, with record registrations recorded for the month of March, all eyes are understandably on modern motors much of the time.

But what about the cars of the past that originally fuelled consumer demand?
The Austin Mini, for example, played a crucial role in helping families get mobile after the Suez Crisis of 1956 led to five months of petrol rationing in the UK.
The sales of 900-1,000cc cars, such as Issigoni's Mini, quadrupled in the period from 1956 to 1957, while sales in the wider market slumped.
The Mini, in all its variants, revolutionised the definition of the 'small car' and became the best- selling British motor in history, with a production run of 5.3 million units in its lifetime.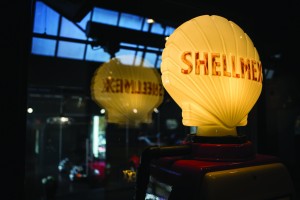 Well, there is a place where these nostalgia- inducing historic and modern classic cars – such as the Mini, the Jaguar E-Type and the Porsche 911 – are still very much alive, serviced and awaiting new ownership.
From a small mews in north London, Hexagon quickly built a reputation for being passionate about road and racing cars and is arguably one
of the UK's leading traders of pre-2000 metal. Today, it's well on its way to becoming a central destination for owners and enthusiasts alike.
Founded in 1963 by chairman Paul Michaels, Hexagon became the official dealer of some
of the most prestigious brands in the world, including Porsche, Alfa Romeo and Lotus, not to mention being London's leading BMW dealer for more than 45 years.
For more than 50 years, Hexagon has been run by a determined leader who has dedicated his life to his business and passion for old cars – a path than has taken him on some incredible journeys.
'My first word was "cars". My father was in the motor trade, but only to make a living. I, however, picked up the disease and was determined to set up my own garage,' explained Michaels.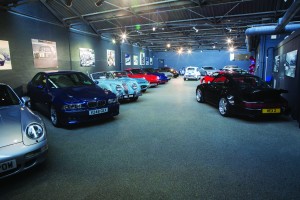 'To say I didn't do very well at school is a bit of an overstatement, so as soon as I passed my driving test – the day after my 17th birthday – I went looking for my first garage, which happened to be at Daleham Mews in Hampstead.'
Michaels' first idea was to specialise in servicing and selling Jaguars, so he hatched a plan to make his garage the go-to place for anything 'big cat' related. 'I commandeered two of the best mechanics from Henlys, which used to be a main Jaguar and Rover dealer, and started building the business,' he said.
As with any budding business, it wasn't always a smooth journey, and Michaels had big plans for the future. 'I wanted to branch out and start working more with performance cars like the Mini Cooper and Lotus Europa,' he said. 'At that point, we decided to name the company
Hexagon Tune, which we had sign-written across our little Mini van – the only problem was, we started getting calls from people asking us to retune their pianos so, as you can imagine, we had to rebrand.'
During the early 1970s, Michaels also committed to motor-racing. He began racing D-Type Jaguars, competing in Formula 5000, and during the business's most adventurous period, Hexagon entered into Formula One in the 1973 and '74 seasons, with driver John Watson driving a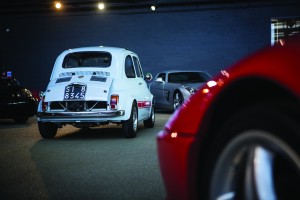 Brabham BT44 and climbing his way up the grid to finish fourth in Austria and pick up a very respectable six points in the championship – making them the most successful privateer team to enter the championship.
'It was always my ambition to do F1 before I was 30,' said Michaels. 'And I did it when I was 28 with John Watson at the wheel. John was contracted by Brabham but Bernie Ecclestone, who owned the team at the time, agreed he could take one of the cars and run in a semi-privateer team with Hexagon. In 1974, we scored six points in the championship. That was the end of my F1 career. It was short and sharp but I'm proud of what we achieved.'
Racing, with a particular emphasis on history, remains at the heart of Hexagon, evidenced by the purchase of a 1987 Porsche 962 that raced twice at Le Mans.
It's one of few original examples in the world and can be seen on display in the Modern Classics showroom in East Finchley.
As the classic market continues to prosper and diversify, Michaels and his team – led by Jonathan Kaiser in the classics division and Jonathan Franklin in the modern classics division – believe that building strong relationships with customers and an environment where classic cars of all generations can be enjoyed will be their focus for the foreseeable future.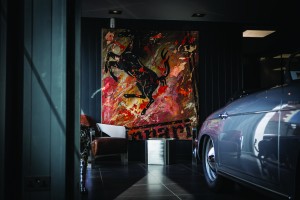 The firm's unrivalled contacts and reach across the world mean that if the car a customer desires isn't in stock, they know where to go and whom to go to to get it.
Given that Porsche was one of the marques Hexagon sold new, it's entirely possible that one day the same car will re-enter stock as a classic. Similarly, Hexagon's recent partnership with Lotus, a franchise it last held in 1976, marks a return that fits with the ethos of the brand.
'We are very much a family-orientated business,' said Michaels. 'I still play a big part in the day-to-day running of Hexagon and I wouldn't have it any other way.
'Modern dealers don't seem to leave much room for the individuals who work in the business – it's all about hitting targets, and that's not my way of doing things. I always wanted to be in control of my business and I don't regret that for one moment. I'm here with my colleagues every day.'
Following a complete overhaul, the firm's new flagship headquarters – called The Hexagon – in Great North Road, East Finchley, can now house the finest examples of classic and modern classic vehicles, with room for more than 50 cars and a modern art collection overseen by Michaels' wife.
Michaels said: 'Our showroom in East Finchley, which is home to our Lotus franchise and Modern Classics business, is currently under development and my plan is to make this site a destination for all classic car enthusiasts.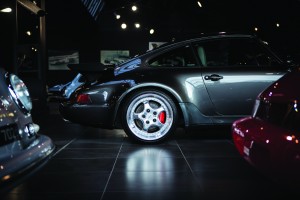 'The service department here, for example, is always busy. I always remind people who don't expect their heritage investments to need any TLC that old cars needed fettling when they were new, let alone when they're over 40 years old.'
Michaels wants people to enjoy their stay while they're waiting for their car to be checked over, so the next phase in the redevelopment of the firm's headquarters is the opening of a new coffee shop, which is to be finished within the next few weeks, while a restaurant headed up by a Michelin-starred chef will open in the old Mini showroom later this year, as will a design store.
The aim of The Hexagon is to bring together classic cars and luxury lifestyle like no other location in London, while the company's South Kensington mews showroom – Hexagon Classics – continues to operate alongside it.
'It's really pleasing to see The Hexagon take shape so quickly,' said Michaels.
'The new showroom looks sensational, and within the next eight weeks the coffee bar will open, with the restaurant and my wife's design store following shortly after.'
Michaels added: 'My vision is for The Hexagon to become a real destination – a place where you can enjoy the finest coffee, the finest food and indulge in your love of the finest cars.
'Visitors can even meet my poodle, Aston, who comes to the showroom with me every day.'