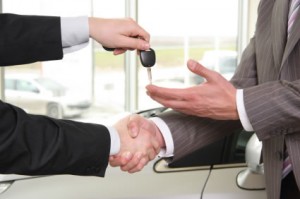 HAVE you just come out of another quiet festive period – did you do enough to capture the leads you had in front of you? 
I have written about traditional, digital and social marketing strategies over the past few months, so I hope these articles were of assistance through that period.
However, one thing I have yet to write about is the way we can assist in the acquisition of customers who visit your dealership. Maybe this can assist you all year round, and not just in November and December. In a report written in 2005, Datamonitor stated 9.1 million residents in the UK were classified 'non-prime'. The financial crisis that hit the UK economy in 2008 caused significant job losses and also led the housing bubble to pop.

Coupled with the ever-growing population, I believe this customer segment has grown further. This means a great deal of your customers will be refused finance products by your mainstream credit providers. When this happens, First Response Finance is ideally suited to deal with this vast customer segment. As a company, we have been focused on this market since our incorporation in 1998 and are known for our great customer care by motor traders and consumers.
We have been voted The Best Sub-Prime Motor Finance Lender in the UK by Car Dealer readers for two years running. This accolade is one of many; we are currently sat at number 37 in the Sunday Times Best Small Companies and have a consumer rating of 4.7 out of five on independent website reviewcentre.com.
If you have a customer who doesn't get accepted by your mainstream lender, remember there is another option – and we are one that gives great customer service.
Ben Garside

Who is Ben Garside? Ben is marketing manager for First Response Finance. Call him on 07817 518739 or email [email protected] .co.uk