HAVE you submitted your nominations for this year's Used Car Awards? No? Well, you'd better get cracking then, because you've only got until 5pm TODAY to get them in!
After then, the UCA elves get to work checking them out – which includes mystery shopping, as well as scrutinising dealer websites and testimonials.
Once the winners have been decided, they'll be revealed at our glitzy, glorious awards night at The Brewery in London on Monday, November 28, where TV's Mr Wheeler Dealer – aka Mike Brewer – will be presenting the prized trophies.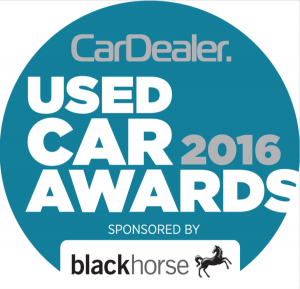 And make no mistake, they are the gold standard within the used car industry. Now in its fifth year, our Used Car Awards haven't stopped growing in prestige. Winning one gives companies a MASSIVE boost because it inspires confidence in customers – and that means confidence to spend.
Anyone who's been to one of our awards nights knows what a wonderful time everybody has. Attendees enjoy a great meal, free drinks and the chance to dance the night away, plus there's a fabulous fun casino – in fact, it's the perfect Christmas party season opener that you can put on expenses!
What are you waiting for?
MORE: Everything you need to know about the Used Car Awards

MORE: Five questions you should ask about the Used Car Awards
MORE: Our Used Car Award has really helped us!
On SuperUnleaded.com: Tow Truck Driver Busted As Dashcam Captures His Gt-R Joyride