GETTING Jeremy Clarkson and his team to discuss a car on Top Gear must be a manufacturer's dream…
On Sunday, the BBC2 programme ran a feature on BMW's i8 electric supercar.
And there was a huge surge in searches on Auto Trader both during and after the show.

Between 8pm and 9pm, as the programme aired, the BMW i8 hosted more than 11,500 Auto Trader searches. A further 6,000 took place from 9pm until midnight. That compared with an average of just over 200 for the hours between 6pm and 8pm.
Jonathan Williams, Auto Trader's marketing director, said: 'There's no doubt that Top Gear creates a clear spike in search activity for featured cars.'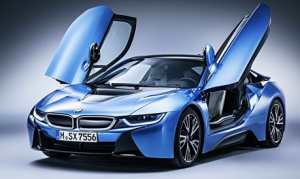 MORE: FCA 'will flex its muscles and make an example of a dealer' 
MORE: FLA appoints new head of finance

MORE: The UK needs an expo as good as NADA's – here's how we plan to deliver it