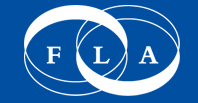 THE Finance and Leasing Association has appointed Adrian Dally as its new head of motor finance.
Commenting on the appointment, Stephen Sklaroff, director general of the Finance & Leasing Association (FLA), said: 'I am very pleased to welcome Adrian to the FLA.
'His background and skills will be of particular help as the FLA's Motor Finance members continue to implement the new FCA consumer credit regime.'

Mr Dally added: 'I'm delighted to be joining what is already a strong team at the Finance & Leasing Association.
'I know from experience that the FLA is very highly respected as the industry's voice, and I look forward to working closely with members to ensure we continue to deliver a high-quality service.'
Most recently, Adrian was head of policy at the Financial Ombudsman Service (FOS), leading a team which managed the FOS' relationship with Government, regulators and stakeholders. Prior to that, he held a number of policy and regulatory roles in Whitehall, Brussels and at the Food Standards Agency.
MORE: The UK needs an expo as good as NADA's – here's how we plan to deliver it

MORE: Mechanic caught on camera taking customer's car for a joyride
MORE: Former Chevrolet boss lays out his plans for Motor Codes