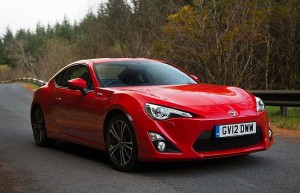 TOYOTA has been named the world's most valuable car brand for the second year in a row, with its value increasing by 21 per cent to £17.6 billion in 2014.
Second car company on the BrandZ list was BMW whose value rose seven per cent.
Mercedes-Benz (£12.7 billion) came in third and Honda (£8.3 billion) was fourth. Ford saw the highest increase in the top ten over the past year – their brand value increased by 56 per cent to £7 billion.
In the past nine years, Toyota has topped the table for car brands seven times. The two years in which it missed out were 2010 and 2012.
Overall, in the BrandZ Top 100 Most Valuable Global Brands study, the Japanese car manufacturer was placed 26th.
Peter Walshe, Global BrandZ director at Millward Brown, told Automotive News Europe: 'Toyota continues to be very clever about its brand and making it stand for quality and value, while it continues to have the green agenda going for it as the hybrid leader.
'Its reputation certainly slipped during the recalls, but Toyota continues to recover massively from that.
'Toyota is very much seen as an indigenous brand for all of the jobs it brings to the United States and the UK. It is obviously also known for its great products in spite of the recalls.'
Google – signed up to take part in this year's Car Dealer Conference on June 20 – was the most valuable company overall, with a value of £83.7 billion.