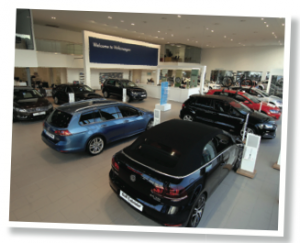 MUCH has been made of the new online consumer journey when buying a used car. We know that the average buyer is better informed than at any time in the past.
We also know that the majority of research takes place online, increasingly on mobile and tablet devices, in the evening. And we know that the number of visits to retailers has fallen in recent years to an average of just over one.
So much for used car sales. But what do we know about the journey for new car buyers? How do they decide from which car maker to buy and what influences their purchasing decision?
These questions were addressed in research concluded recently by Kantar Media for Auto Trader, based on online PC activity over a three-month period involving around 300,000 car buyers.

Interestingly, it revealed that the opportunity to influence new car buying decisions closes well before most visit a manufacturer's website.
More than half do not go to a car maker in the first 30 days of online searching, choosing instead to focus on content-led sites where options, prices and the best possible deal can be weighed up on one aggregated platform.
Of those who didn't visit an OEM in the first 30 days, 63 per cent visited automotive sites, with Auto Trader heading the go-to list.
Buyers are brand-promiscuous at the outset but quickly narrow down options, with 60 per cent considering more than three brands when beginning their research. Yet they visit an average of just two manufacturer sites later in their journey.

And from the start of their journey the majority of buyers fast-track the path to purchase in just six weeks.
What should we take from this? Well, firstly it seems clear that automotive sites play a leading role in shaping decisions for new car buyers.
Secondly, it's all about the car. Consumers are no longer loyal to either manufacturer or dealer and engage in what could be described as sales negotiation with themselves at the outset.
Finally, the window of influence appears to be closing quickly and early in the new car buying journey – certainly before most consumers click through to a manufacturer's website.
But these weren't the only interesting facts highlighted by the research.
Kantar also discovered that people do not necessarily follow their purchase intention when considering options to buy a new, nearly-new or used model.
For example, of those who originally planned to buy a brand-new car, 12 per cent ended up buying used.
Conversely, of those who planned to buy a nearly-new car, 18 per cent bought brand-new.
One constant thread runs through the journey for both new and used car transactions, with 62 per cent of new car buyers not contacting a dealer before arriving on site.
So like used car buyers, when they arrive on a forecourt they are armed with all the information they need and they are in a position to buy.
For the best new car franchises – just as for leading retailers of used vehicles – this presents a real opportunity to influence the deal.
Who is Nick King?
Nick is market research director of Auto Trader, the UK's number one digital marketplace for new and used cars. Visit autotrader.co.uk