Car dealers are struggling to get hold of used car stock as the battle at auctions hots up and supply begins to dry up.
Used cars are flying off dealer forecourts with some reporting sales ratio of used to new cars are as high as 15-1. 
A combination of pent-up demand, customers swapping from more expensive cars into affordable used cars and increased demand from commuters looking to avoid public transport has pushed prices up by as much as 25 per cent for some models.

Now car dealers are reporting a scramble to buy used cars as auction prices 'go crazy' and dealers look for other avenues to replenish their dwindling stock.
Struggling to get what they want at auctions, car dealers are increasingly turning to their customer databases and offering to buy back cars for stock.
Sean Kelly, MD of Vines BMW, said his used car buyers have been working harder than ever before.
'We even launched a We Want Your Car email marketing campaign to our database to generate stock as we realised it was a struggle to get it elsewhere,' he told Car Dealer.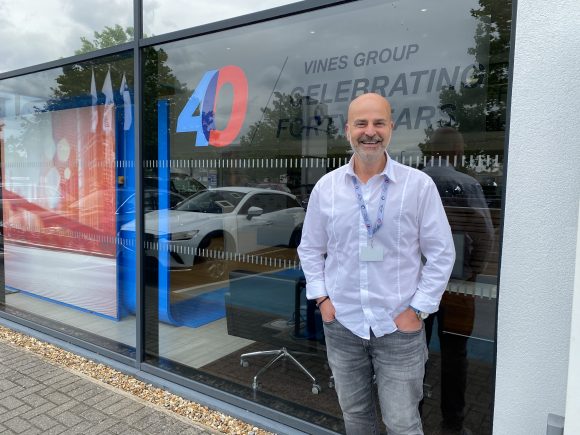 'Some customers were looking to cut their costs and it gave us the opportunity to buy good quality used stock. Auctions are crazy at the moment.'
Auction houses and used car pricing experts have all told Car Dealer that the restocking problem has increased as dealers get back to work in earnest. They are finding their used car stock quickly sells and then they struggle to replace it.
And even if they do manage to buy stock, the prices they are paying is often higher by thousands of pounds.
'A vital example of the diversity and unseasonal strength of the market can be illustrated in a Range Rover Sport which is seeing a significant price increase with many selling for £3-4k over bids taken pre lockdown and well over Cap clean,' said Philip Nothard of Cox Automotive.
'A standout performance was seen in older part exchange vehicles with sensible miles and a lengthy MOT, making close to double the guide price in certain instances.'
Nothard said the current demand is 'extraordinary' and with most physical auctions still closed the auction houses have been surprised at how quickly dealers have got used to buying stock online instead.
'Current demand is demonstrated by the volumes of buyers online, with many sales seeing more than 300 active buyers at any one time and the evening sales are seeing over 200 live bidders,' added Nothard.
One car dealer group boss told us that he used to be lucky to see 30 to 40 people register for one of his disposal auctions – now they're attracting 300 bidders plus.
This bidding frenzy is driving prices of used cars up.
Car Dealer Magazine recently reported on Cap HPI's report that some models were rising by as much as 25 per cent and in particular it was the older, more affordable models, that were rising fastest.
Cap HPI's Derren Martin said: 'The biggest profit opportunities remain in older cars, priced under £10,000. Cheaper convertibles and premium brand cars have done well as consumers seek a reasonably priced car that looks good.'
Martin said he had also noticed car dealers were struggling to get hold of the cars they'd purchased via auction as the logistics arms of these businesses were slow to get restarted.
He added: 'One of the biggest challenges has been the ability to receive cars purchased in a reasonable amount of time, due to the logistics network still not being up to speed.'
Martin added that part of the surge in demand was many franchised dealers concentrating more on used models as new car sales struggle to get restarted.
Aston Barclay MD Martin Potter has certainly seen this at his auctions.
He said: 'Some of the independents have seen franchised dealers pay the higher prices for sub-six-year old cars and have adjusted their buying strategy, accordingly, switching to older slightly cheaper vehicles above six years of age.
'Dealers should trade any older part exchanges that come their way as this is the sector hotspot currently.'
Those delivery problems for cars sold at auction have been spotted by others too.
Rupert Pontin, from used car pricing firm Cazana, said: 'With only online auctions taking place it is difficult to source used car stock.
'What has exacerbated the situation is the fact that many of the logistics staff were, and in some cases still are, on furlough meaning the collection and delivery of cars was very slow to pick up. 
'Even after opening, auction houses struggled to move cars on site and prep centres faced similar difficulties with the complications of multi car movements and the requirements for social distancing. 
'This position looks set to cause supply difficulty for some weeks to come.'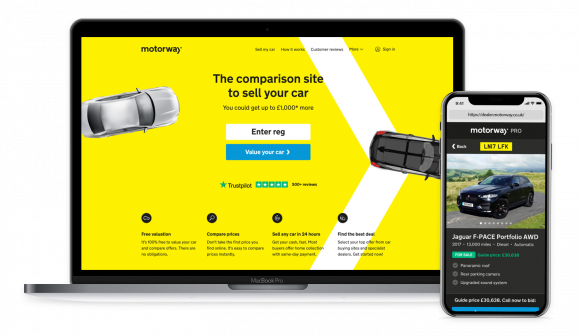 Online auction house Motorway, which offers dealers the chance to buy from private sellers, is doing well as it gives dealers a different route for restocking. 
The firm's James Bush said: 'Dealers looking to replenish their stock in the wake of lockdown are waking up to the benefits of using online auctions.
'We have signed up more than 300 dealers since resuming trade in May, alongside the 1,000 dealers already active on the Motorway platform – and the numbers are going up every day. 
'Currently, the majority of stock is in the sub-£20k value segment, with the average final sale price generally going for just under CAP. So, there are some great bargains to be had.'
Bargains elsewhere are few and far between. 
Cox Automotive's Nothard said car supermarkets have been 'incredibly active' at the auctions with many buying older stock to match demand.
'We're seeing them buying older stock with higher mileage, and in need of refurbishment, to fill up the empty spaces on their forecourts,' said Nothard.
Online auction house Autorola has seen the number of used cars available on its platform fall as many dealers hang on to any part exchanges for themselves. It has also seen used luxury and sports cars in high demand in June.
'We estimate that the UK market is short of more than 120,000 used cars as dealer part exchange levels have fallen against new deliveries and fleets have extended lease contracts due to replacement new cars not being available,' said Autorola director Jon Mitchell.
And it's much the same in the commercial vehicle market too where some used van prices have rocketed by as much as 40 per cent in June.
Shoreham Vehicle Auctions boss Alex Wright told Car Dealer that some stock made £2,000 more this week than similar stock did just seven days previously.
'All LCV buyers have experienced the market's pent up demand, and accepted that if they need stock, they will have to pay the higher prices,' he said.
'We believe the higher prices will remain throughout 2020 while stock is in such short supply.
'When you see a three-year old Ford Transit with 50,000 miles on the clock booking at £9,100 and selling for £13,500 you know we are in a market that is extraordinary.'
More Used Car stories can be found in this dedicated section