A TELEVISION advert by Volkswagen showing men being adventurous while a woman sits next to a pram has been banned under new gender stereotyping rules.
Three people complained to the Advertising Standards Authority (ASA) about the advertisement for the Volkswagen eGolf car, which showed a sleeping woman and a man in a tent on a sheer cliff face, two male astronauts floating in a space ship and a male para-athlete with a prosthetic leg doing the long jump before a final scene showed a woman sitting on a bench next to a pram.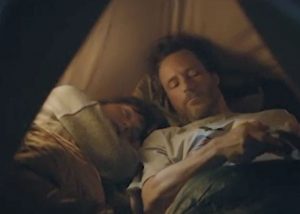 Under the new rules that came into effect on June 14, ads 'must not include gender stereotypes that are likely to cause harm, or serious or widespread offence'.

The complainants argued that it perpetuated harmful gender stereotypes by showing men engaged in adventurous activities in contrast to a woman in a care-giving role.
However, Volkswagen UK said the ad made no suggestion that caregiving was uniquely associated with women, and the fact that the woman was calm and reading could be seen as going against the stereotypical depiction of harassed or anxious parents in advertising.
It said there was no direct contrast of male and female stereotypical roles and characteristics in the ad, and neither did it pressure people to conform or mock any of the characters shown.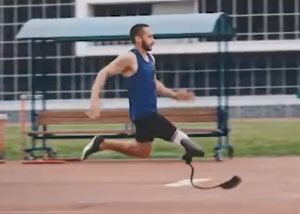 But the ASA said: 'By juxtaposing images of men in extraordinary environments and carrying out adventurous activities with women who appeared passive or engaged in a stereotypical care-giving role, we considered that the ad directly contrasted stereotypical male and female roles and characteristics in a manner that gave the impression that they were exclusively associated with one gender.

'We concluded that the ad presented gender stereotypes in a way that was likely to cause harm and therefore breached the code.'
Geraldine Ingham, head of marketing for Volkswagen UK, said: 'As both a leader within this business and as a mother, I do not believe that the roles of the women in this advertisement are in any way portrayed negatively.'