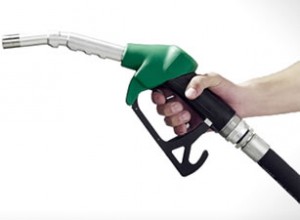 WE all try to avoid germs where we can. But if you're a motorist, it's impossible…
According to a study in America (why are ALL the wacky studies carried out there?) one of the 'germiest' items we ever handle is… a petrol pump.
The Los Angeles Times reports a study by Kimberly-Clark which looked at suspected germ hot spots as part of the company's Healthy Workplace Project.

Hygienists swabbed different areas, and the samples were then analysed by a team including University of Arizona microbiologist Dr Charles Gerba.
Known as 'Dr Germ', Gerba found 71 percent of gas-pump handles sampled were 'highly contaminated' with the kinds of germs most associated with a high risk of illness.
Other potential germ hazard zones included cash machine buttons (41 per cent contamination) and escalator railings (43 per cent).
Other areas germaphobes may want to avoid included parking meters, pedestrian crossing buttons and vending machines.

And who are Kimberly-Clark, which originated the study? They sell disinfectant wipes …
MORE: Ex-Auto Trader director joins The Motorist's Organisation
MORE: VIDEO: Why #CDX15 delegates shouldn't miss what Manheim have to say
MORE: #CDX15 is a record breaker
MORE: Get hold of your FREE tickets for the event at Silverstone on June 9
On superunleaded.com – Woman Parks On Top Of Two Other Cars, Makes A Space For Others