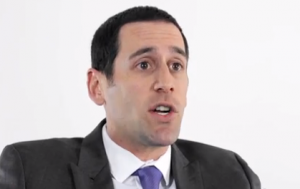 MANHEIM is among the companies and suppliers who will be demonstrating what they can do for car dealers at the Car Dealer Conference and Automotive Expo on June 9.
The company's head of buyer development, Jonathan Schwartz, will be hosting two of the workshops at the event. And today he has explained on video why delegates should attend the sessions.
Speaking generally about the upcoming Conference & Expo, he said: 'What's most unique about this event is the size and the scale of everything. This is very much a NADA-inspired event from the US. It's a really good opportunity for the industry as a whole to come together and share best practice. It's definitely an event that we wanted to be at.

'It's going to be a really unique experience for our customers. We'll have an ability to talk about the entire lifecycle of the vehicle and interact with our customers.'
Turning to the two Manheim workshops, he said: 'Our seminar is really about how to find the right stock, the different ways that dealers can go about finding the right vehicles and ultimately making sure that they can make good buying decisions so they can make the most amount of money.'
More than 1,200 delegates have now signed up to this year's Car Dealer Conference & Automotive Expo at Silverstone on June 9. We'd love you to join us.
Click here for full details and click here to get your free tickets. It's sure to be an unforgettable day.

MORE: Big Mike: the good old days of swapping an MoT certificate for a pint
MORE: Be quick off the mark to clinch that sale
MORE: More needs to be done to make electric cars a viable choice
On SuperUnleaded.com: This Bent Ferrari Enzo Will Make Your Eyes Hurt