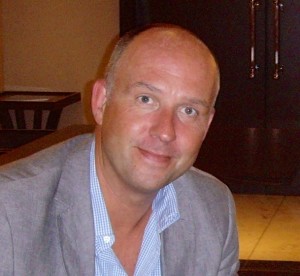 CRAIG STEVENS, a former executive director of Auto Trader, has joined The Motorist's Organisation as a non-executive director.
Stevens was integral in taking Auto Trader from a print media group to a GBP2 billion online publicly-quoted business and has a proven track record in accelerating growth in digital businesses.  He has vast commercial experience in digital and automotive and takes a wealth of experience to the board.
The appointment coincides with the appointment of another non-executive director, David Riemenschneider, who has more than 30 years' experience working in the automotive sector, having been CEO of Clifford Thames and at Ford, holding senior roles in both the US and Europe.

The two new appointments are part of major investment in The Motorist's Organisation by Ashridge Capital, which has invested more than £750,000 in the firm.  The Motorist's Organisation is looking to expand its range of products and services aimed at UK garages and aims to lead the digitisation of the sector in the UK.
The Motorist's Organisation, founded by serial entrepreneur Douglas Rotberg, has created a platform that enables thousands of independent and franchised garages to provide real-time pricing for MOTs, car services and repairs, based on newly-created industry standard service schedules,  bringing transparency and demystifying the differences between the three services. 
The strength of the platform and proposition to motorists and garages led to The Motorist's Organisation signing a partnership with the RAC to create RAC Garage Compare (RACGarageCompare.co.uk) in December 2014 to support the nationwide launch of the service.
Douglas Rotberg, CEO of the Motorist's Organisation said: 'We are delighted to have Craig and David on board, as they bring a huge amount of automotive experience that will enable us further develop our growth strategy.


'It is tremendous to receive further investment from Ashridge Capital to help us expand and grow our business.'
Stevens said: 'I am really looking forward to working with the management team to help garages grow and develop their digital platforms. Many garages need support to boost online bookings and improve the overall performance of their websites.  We will be developing a range of new products that will enable garages to enhance the service they offer customers and ultimately drive business growth.'
MORE: VIDEO: Why #CDX15 delegates shouldn't miss what Manheim have to say
MORE: #CDX15 is a record breaker
MORE: Get hold of your FREE tickets for the event at Silverstone on June 9
MORE: Women in the motor industry at the Car Dealer Conference & Expo
MORE: Why no-one can afford to miss the Conference & Expo
MORE: Come along and join us on a special day!
MORE: FREE legal advice from Lawgistics at Car Dealer Conference & Automotive Expo #CDX15
MORE: Everything you need to know about the Car Dealer Conference & Automotive Expo