AS we approach Car Dealer Magazine's Conference and Expo, we thought it was about time we let the women of the industry have their say.
For the first time, Car Dealer Magazine is presenting an invite-only Women in the Motor Industry session, designed to give the female representatives a chance to share their opinions and exchange ideas.
Being a woman in a male-dominated industry can be incredibly intense and, in some cases, unjustly imbalanced. This by-invitation, female-only breakout session is designed to celebrate women's presence in the automotive industry and reaffirm their position as an equal candidate in one of the world's largest sectors, offering attendees the chance to network and share ideas and experiences.

Hosting the event is the voice of the British Touring Car Championship Louise Goodman of ITV4, who will also be sharing her story about how she ended up working in the world of motorsport. Louise will also be joined by four key speakers, who all play a vital role in the automotive industry, including rally driver Sara Williams and head of franchise and leisure at Black Horse Nagla Thabet.
Louise Goodman
Dubbed the first woman of Formula One, award-winning journalist and television presenter Louise Goodman has become a leading role model for aspiring broadcast journalists and will give us an insight into her life in the fast lane.
Like many of the journalists and reporters found on the F1 grid, Louise didn't plan either her future or her career, but by simply being willing to grab every given opportunity she gradually made her way into the high-octane industry. 'Motorsport journalism was never something I particularly wanted to do, or aspired to be involved in,' said 
Louise. 'I didn't plan my career and I'm a great believer in taking opportunities.'

Her passion for
 high-octane cars 
stemmed from a
 young age when, similar to most of us daddies' girls
 with petrol flowing through
out her veins, Louise inherited her
 love for cars from her father. 'My dad was
 an engineer and I've always loved cars,' said Louise. 'I remember driving my dad's cars in and out of the garage as a young girl – and I loved it!'
Louise's desire to travel would ultimately play a huge part in her motorsport journey. 'I always wanted to travel around the world,' said Louise. During her time overseas, she landed herself a job at a small magazine specialising in boat racing. 'I got stuck in helping out with photos and flatplans and that's how I become a journalist.' Her earliest memories of Formula One are of the one and only James Hunt.
As a young girl, Louise remembered many moments of Hunt's F1 career, where he was given the nickname 'Hunt the Shunt'. Little did she know it would only be a matter of time before she was on the other side of the camera. 'When ITV were taking over the Formula One coverage, they wanted a woman on the presenting team to reflect the number of women watching.'
Thrown in at the deep end with no previous television experience, Louise had a lot to learn but with it a lot to give. 'Highlights of my career include my first interview with Eddie Jordan when the team won their first grand prix,' Louise explained.
'Another has got to be the day I grabbed the first interview with Lewis Hamilton when he won the World Championship.' Louise is also well known for being the only woman to take part in a pit stop challenge.
'It was both nerve-racking and exciting in equal measures,' she said. 'Changing a wheel is not rocket science, but in the heat of the moment the pressure is on.'
Louise is also the founder of Goodman Media Training, where she coaches future broadcast journalists. The company is a team of industry professionals dedicated to providing the next generation of motorsport journalists with all the necessary skills they need to work with the media. 'It's gratifying to see drivers and budding journalists keen to learn and make progress in their careers,' said Louise. 'It's also very rewarding to be a part of that.'
We asked Louise to share her thoughts on women in the motorsport industry. 'I'm a huge supporter of everyone competing in motorsport,' explained Louise. 'Gender is not an issue. If you can drive a car then you can drive a car; that's what matters. Yes, motorsport is still viewed as a male-dominated industry, but you just have to get on with it; journalist or driver.'
The Panel
Sara Williams
Sara is a sales and service adviser by trade and a rally driver by weekend.
Aged 26, when she isn't selling used cars from her father's dealership – Brecon Motors – at the heart of the Brecon Beacons in Wales, she can usually be found tearing up tarmac and gravel stages in her Subaru Impreza rally car.
Sara was born and bred into a motorsport family in Brecon and first competed in the sport while co-driving for her father in 2005.
As soon as she hit 17, it was her turn to step behind the wheel. Since then, Sara has continued to wow crowds across the country, leaving her mark as a top female rally driver in the UK.
Caroline Lake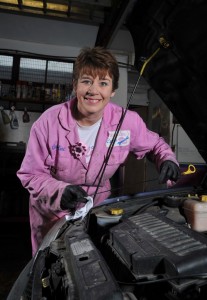 Cars and mechanics were hardwired into Caroline's DNA from the beginning. She was another daddy's girl who enjoyed tinkering with engines and getting her fingers oily out of school time.
When Caroline grew up, she realised both sexes weren't perhaps treated with the greatest respect when it comes to understanding how their cars work and what they need to know when booking in a basic annual service, so she decided it was time to get out there and make a difference.
Caroline trained hard to become a mechanic and made the ultimate step in 2004 when she began developing her new business, Caroline's Cars, in Norwich.
Nagla Thabet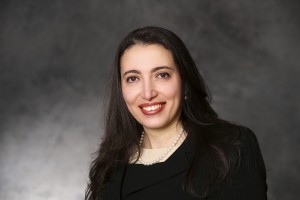 Nagla started her career in academia, where she obtained a PhD in Computational Linguistics. A total shift saw her join Lloyds Banking Group in 2003 and progress through various leadership roles in the community bank, including becoming a senior bank manager of one of the biggest branches in the network.
Her latest move was to join Black Horse, heading up franchise and leisure. She holds director responsibility for three joint ventures with sizeable profit and loss accountability, working closely with partners to develop those franchise relationships.
Nagla currently leads the talent and development agenda in asset finance and is an active member of the Women's Breakthrough Network, which is committed to encouraging the development of female colleagues and to leveraging this talent pool, particularly in industries heavily dominated by male representation in an attempt to prove that women are capable of not only surviving but also excelling in these roles.
Jane Hargreaves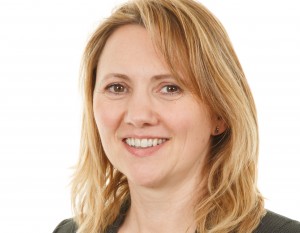 Jane thought she wanted to be a nurse; but she soon realised it wasn't for her and switched to an accountancy course. She started off as a trainee accountant, before moving up the ladder to eventually become group accountant for Arriva Vehicle Rentals.
Jane's final job before joining the Swansway Group was group accountant for Northgate Vehicle Hire; she joined Swansway, at what was then, L C Charles SEAT (now Crewe SEAT) in 2006 as dealership accountant, before moving on to the same position at Wrexham Volkswagen a year later.
Jane also stepped in to oversee Swansway Peugeot Chester accounts as well as Wrexham Volkswagen, during 2010. Having developed a passion for the motor retail business, Jane challenged herself to become a brand manager/dealer principal.
To get the ball rolling, she talked with the directors of Swansway and they promised to keep it mind. Eventually, the directors asked Jane the big question; did she want to become brand manager of Wrexham Volkswagen? She didn't need asking twice and took over the role in March 2012.
Since that moment, Jane has overseen the day-to-day running of the dealership, ensuring the outlet meets Group financial targets, brand standards and targets. Jane also controls costs and works hard to create an honest and proud relationship between team members, in order to achieve the very best in customer service standards.
MORE: Why no-one can afford to miss the Conference & Expo
MORE: Come along and join us on a special day!
MORE: FREE legal advice from Lawgistics at Car Dealer Conference & Automotive Expo #CDX15
MORE: Everything you need to know about the Car Dealer Conference & Automotive Expo
MORE: Get hold of FREE tickets for the event at Silverstone on June 9