A sponsored post from the Car Dealer Clinic in Issue 141 of the magazine.
HAS there ever been a better time for warranty products to be at the forefront of dealer added-value profit centres?
As 2019 draws to a close, it's likely the UK automotive sector will take with it into 2020 a number of unclosed loops.

Brexit, stock availability and of course regulatory pressure on finance and insurance products to name three will all probably impact on dealer income streams over the coming year.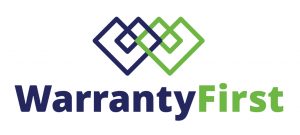 Significantly enhancing dealer incomes, limiting the impact of aftercare costs 
and, of course, maintaining valuable 
business reputations with professional, impartial customer service and support facilities – it's clear that warranty when delivered correctly can tick a lot of boxes 
for any dealership.
Average warranty terms sold continue to lengthen and this points toward a more risk-averse and consumer rights-savvy customer seeking longer-term peace of mind when purchasing their next car.
Consumers actively look for warranty options as part of their research, so delivering an attractive, clear message 
from advert to handover is essential to satisfy this need.

Warranty First's 4-Step sales development programme makes the process of bringing warranty to life in any dealership simple and easy to implement but, above all, very profitable yet still consumer-friendly.
Call 0330 094 5321 or go to warrantyfirst.co.uk/new-dealers