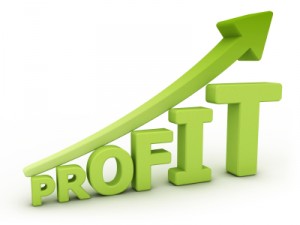 THE family-owned and run motor group, Swansway, recorded a £6.2m profit before tax in 2014 – up 20 per cent on 2013.
Turnover last year was up 18 per cent to £436.1 million.
At £7.8 million, the group's operating profit was up 17 per cent on the previous year and the 2014 results continue the year-on-year trend of rising profitability for the company.

The group operates 19 franchised dealerships across the North West and West Midlands.
The year 2014 saw the group win the Volkswagen Dealer Group of the Year award for passenger cars, alongside the Volkswagen Commercial Vehicle Dealer Group of The Year award – a double triumph which was a first in Volkswagen history.
Swansway director Peter Smyth said: '2014 was the year when our culture of ''caring, honest and proud'' really showed how powerful a focus on customer service can be in delivering increased profits.'
Individual centres performed at an exceptionally high level with Crewe Volkswagen and Wrexham Volkswagen placed first and second in the Volkswagen One Business Awards; Crewe Audi number three in the UK and Crewe Seat number two.

Smyth added: 'We're doing a good job for the brands and increasing profitability for ourselves. With a £12 million investment in new-build sites we have much to look forward to.'
Ground has already been broken on a new Fiat/Citroen centre in Chester which will add the Alfa Romeo brand to the Swansway portfolio in early 2016; also opening in 2016 will be a new-build Jaguar centre in Crewe.
MORE: NFDA's dispute and resolution service receives accreditation
MORE: Family firm joins Renault-Dacia network
MORE: Brayleys expands with second Kia dealership
On SuperUnleaded.com: Rambo Lambo is the ultimate SUV, Yours For £100k