EVERYBODY loves a laugh every now and then, and so it is in the world of cars, with automotive PR departments unable to resist the occasional giggle by sending out a humorous press release for April Fools' Day.
With the stress of major events such as the Geneva and New York motor shows barely out of their memories, car manufacturers often let their hair down and take one of two routes with their joke. Some go for pure ridiculous hilarity, while others take the time and often put in a great deal of effort to make their April fool press release as convincing as possible.
Some past efforts are certainly memorable – who could forget Honda's emoji number plate, Peugeot's personalisable car horns, the BMW M3 pick-up truck or Mercedes' AMG Sprinter?

Read on for the best jokes that the UK's automotive press teams came up with for April Fools' Day 2018.
Seat Arona Copper Edition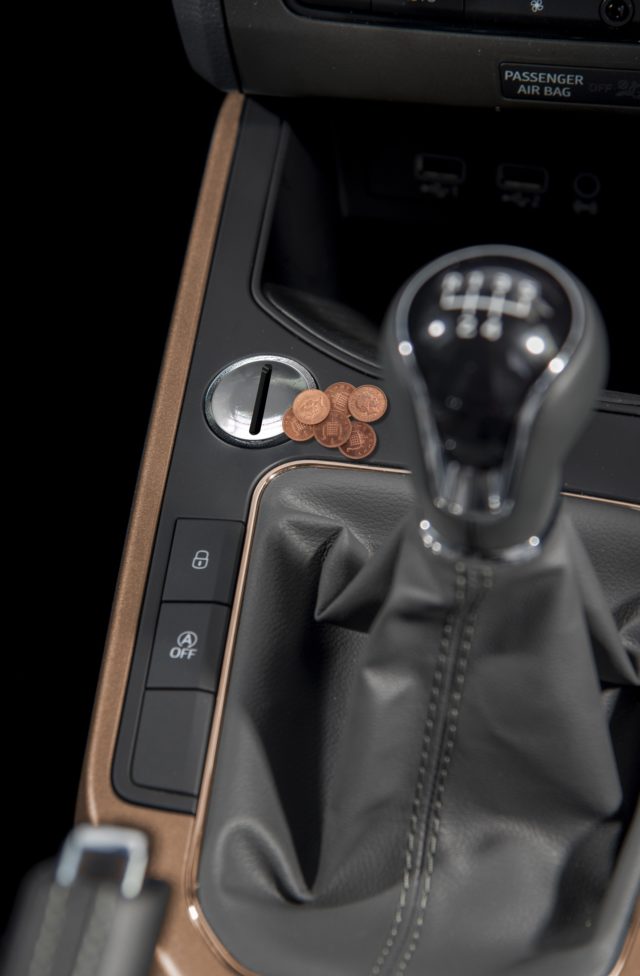 We have too many pennies around, says Seat – so why not put them to good use? That's the thinking behind the new Arona Copper Edition, which adds a coin slot to the compact crossover, making it ideal for the thrifty petrolhead.
The Spanish manufacturer points to a reported proposal by the Treasury to scrap the 1p and 2p pieces, which would leave the country with more than 15 billion redundant coins. 'Seat has found a way to keep these soon-to-be historical artefacts motoring on for years to come,' it says. (The prime minister's spokesman rapidly denied there were such proposals.)
MG's Alpaca-powered crossover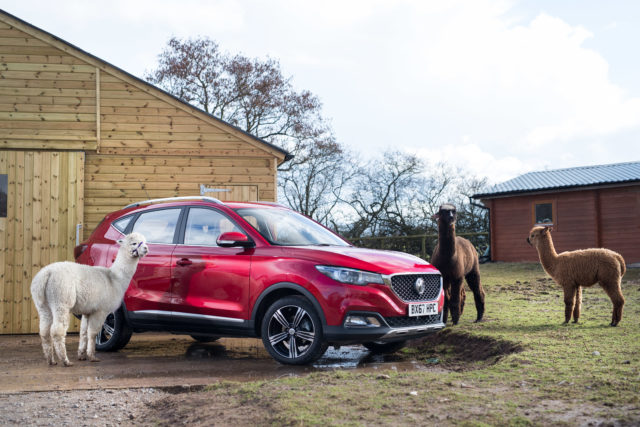 With the pushback against diesel fuel, what alternatives are there to power the millions of cars on British roads? Petrol and electricity are both sound options, but MG thinks it has the answer – alpaca dung.

Daniel Gregorious, head of sales and marketing at MG UK, said: 'We look forward to the day when people resign horsepower to the history books and refer to alpaca power. It really packs a punch.'
Honda CR-V Roadster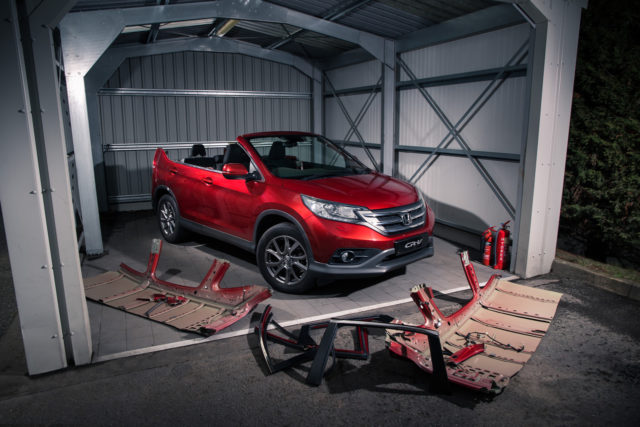 Honda pulled out all the stops with this one – or rather, it pulled out the angle grinder from the garage and gave it to a team of enthusiastic press officers. Created by slicing off the entire roof at the pillars, what's perhaps most remarkable is how natural the CR-V looks as a rival to the Range Rover Evoque Convertible.
The team, however, notes that the prototype does suffer from its total lack of a convertible roof, making it somewhat unsuitable for the UK's 'two-day summer', while the loss of structural rigidity makes it 'completely undriveable.' Shame.
Hyundai's Cacao Corner
The Hyundai i30 N is a remarkably close rival to the Volkswagen Golf GTI – remarkable as it's a first effort at a hot hatchback from traditionally staid and sensible Hyundai. How did the team develop such a brilliant car on its first attempt? With Cacao Corner, obviously.
The biodegradable and viscous material of Cacao Corner (located at Hyundai's test track and paved with just cocoa, butter and milk) enables the brand to capture tyre prints for later analysis. Remnants of the track are, the brand says, responsibly disposed of during Easter.
Aston Martin Project Sparta
Aston Martin's motorsport division is branching out, fielding a challenger in a sport it's never attempted before. Codenamed Project Sparta, it's a radical direction for the company to take – who would have associated Aston Martin with monster truck racing?
Fitted with a 6.5-litre naturally aspirated V12 engine, it will produce 1,100bhp and go head to head with some of the most famous trucks out there, such as Grave Digger, Big Kahuna and Jailbird.
MORE: Were you fooled by these automotive April Fools' Day pranks?
MORE: It's April 1 – so that means gags galore…
MORE: April Fools' Day: The best pranks
On WorkshopMagazine.co.uk: Tech for disabled athletes used on Ford Mustang to enhance driving experience