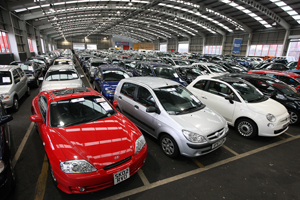 BCA GROUP has announced that it will shortly be launching a buyer stock funding product designed to help independent car dealers and small car supermarkets.
Andrew Shaw has been appointed to head this new finance business which is launching in July and joins from autoXP, the specialist automotive service provider.
In his new role, Shaw will drive the launch of BCA's new specialist buyer funding service. This will offer funding support to independent car retailers, small car supermarkets and individual dealers who struggle to secure financial support from the banks and other traditional lenders to fund their purchases.

Shaw said: 'I am delighted to be joining the BCA Group at an exciting time for the remarketing industry.  BCA are the clear market leaders in the UK and Europe and are spearheading a number of exciting new initiatives in the used vehicle sector.'
BCA managing director, Spencer Lock, added: 'We are very pleased to have secured the services of Andrew Shaw who will drive this innovative new BCA venture. Lack of access to finance is still a major concern for many small businesses, and this issue is magnified many times when it comes to securing finance for the smaller independent motor retailers.
'Many simply cannot get funding because business lenders do not understand the specific requirements of the motor trade and underwriters are wary of the exposure. BCA is in an ideal position to address this issue and we will be making further announcements very shortly.'