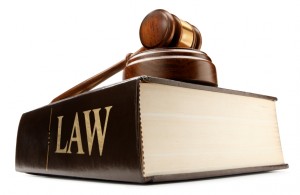 A CAR dealer from Middlesbrough has been fined for pretending to be a private seller.
Joshua Trainor, 23, of Burlam Road, Linthorpe, advertised over 30 cars online and said many of them were family members' vehicles. He even described one of them as being a 'beloved' car that was his aunt's. Many of the sales were said to be 'reluctant'.
However, the cars were actually obtained by him through auctions or exchanges. Despite this, though, it was claimed online that they had 'never bothered me' or 'never lets me down', reported the Gazette Live.

Trainor was prosecuted under the Consumer Protection from Unfair Trading Regulations 2008 by Middlesbrough Council's Trading Standards department.
The car dealer, who pleaded guilty at Teesside Magistrates' Court, was fined £110 and ordered to pay a victim surcharge of £20 plus £500 costs.
After the case, Middlesbrough principal Trading Standards officer Jim McCluskey, said:
'Pretending to be a private seller when you are a business is deceptive and this practice is banned in law as it affects a person's legal rights as a consumer.

'If a car is bought from a dealer the consumer has certain rights in law that cannot be taken away, for example, the right to a refund if the goods are faulty. However, these rights are not the same if a car is bought through a private sale – for example you are not entitled to a refund.
'We will investigate businesses which give a false impression about their trade.'