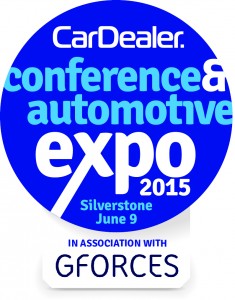 As the dust settles on the Car Dealer Expo for 2015, our thoughts are already turning to how we can make next year's event even bigger and better.
On Tuesday more than 1,500 delegates attended the UK's largest motor trade Expo at Silverstone where they were treated to an action-packed day.
I am incredibly proud of what we pulled off on Tuesday and am already looking forward to May 24, 2016, when we'll do it all again.

We couldn't have pulled off this unique event without the fantastic support of the motor trade's supplier network – suppliers like our headline sponsors GForces – all of whom put in huge amounts of effort into making their stands look fantastic.
The Expo halls had an air of motor shows I've covered all around the world, with huge video walls, car displays and plenty of fun and games for delegates to enjoy.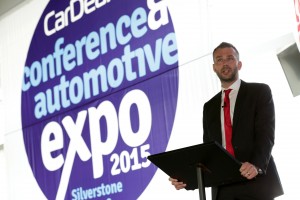 I have been inundated with emails and tweets from those who attended delighted at how the day went and have received nothing but positive feedback.
I always knew there was a demand for a NADA-style conference and Expo for the motor trade in the UK, and Tuesday proved it.

By packing the day with brilliant keynote speeches – from the likes of Auto Express, Renault-Dacia, Twitter and Google – and adding educational workshops where dealers could pick up tips to better their businesses, I knew the time spent out of the office would pay dividends for delegates.
I particularly enjoyed hosting Q&A sessions with the bosses of Ford, Hyundai, Mitsubishi and Volvo and then with dealer chiefs from JCT600, Lookers, Ridgeway and Perrys.
They were lively debates covering controversial topics like pre-registrations – the manufacturer bosses said it wasn't happening, whereas the dealers' view was that it was rife.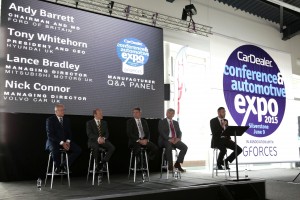 Particularly interesting was the view from the dealers that the market isn't as buoyant as we are led to believe. They said it was being forced by manufacturers chasing unrealistic targets – and that it was getting tougher out there than ever before. More on this in the Expo review issue coming out in a few weeks' time.
We are currently planning how next year's Expo will look – to be known now as simply the Car Dealer Expo, or CDX for short – and will be releasing details soon.
Exhibitors can register their interest with the Car Dealer team now on (023) 9252 2434 or email me directly and we'll make sure they get the information as soon as it is released.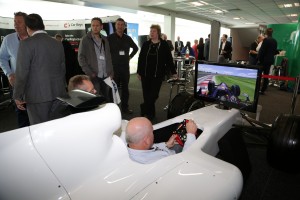 If you have any ideas or feedback on CDX15 I'd love to hear them. We'll be using this to help shape the event going forward to please let me know. You can email me or tweet me @CarDealerEd.
Which leaves me simply to say thanks to everyone who helped make this event happen – we can't wait to put it all on again on May 24, 2016!
CDX15: What a day!
CDX15: The Top 150 Most Influential Dealers on Twitter