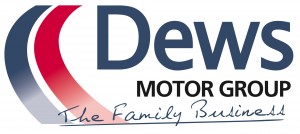 DEWS Motor Group have announced a new 24/7 customer support email service, in what is believed to be a British motor industry first.
The system is designed to provide customers with extra support outside office hours.
The idea came to Tim Ellis, group aftersales manager at Dews, after he saw an American dealership running a similar support service in the US.

Despite not having as much money or resources as other dealers, their customer satisfaction was considerably higher, because of their constant availability to the customers.
Tim monitors the [email protected] email inbox himself, alongside Jason Moorhouse, the group marketing manager.
The pair believe that with the advent of social media, more of their customers are becoming digitally focused. While maintaining their heritage as one of Britain's oldest car dealers – they were founded in 1910 – they hope to move forward digitally and provide excellent customer relations on social media at all hours of the day.
Jason said: 'Previously there was only a customer care channel at Dews, which would get dealt with when business started again. Now it's much more efficient – I can put the customer in front of the people they need to speak to, regardless of the time.

'It was just a natural progression for us as we enjoy social media and interacting with customers on there, and we want to show them they're dealing with people who care.'
The project was launched last week, and  on Friday evening they received an email from a woman experiencing problems with her car. While it wasn't an emergency, the email service prevented the problem escalating, said Jason.
'We loaned a car to her,' he said.
'It was as simple as that, but because she had that outlet to be able to talk to us about it outside of operational hours, she contacted us and we were able to sort out a solution.'
The new service is available to customers at all five of Dews dealerships across Halifax. An access-all-hours service could soon be offered to prospective buyers.
MORE: Number of cars bought on finance grows by six per cent
MORE: Ever wondered how the central feature at Goodwood is created?
MORE: Perrys starts work on new £7m dealership in Preston
MORE: Car Dealer Used Car Awards: Why they are THE awards ceremony of the year
On SuperUnleaded.com: Man Doesn't Like The Police, Jumps Up And Down On Their Car