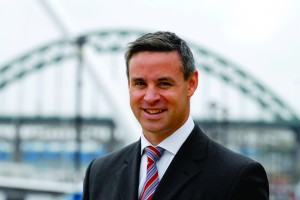 SPEAK to some motor dealers, and they'd say it has never been more difficult to sell a car.
The internet has meant customers walk through the showroom door already knowing more about each model than some salespeople. And they are certainly informed about price, and whether the same model is £50 cheaper in a neighbouring town's dealership.
But that argument doesn't wash with the managing director of Lookers, Nigel McMinn (pictured). The way cars are sold has changed; and that means businesses have to change with it.

He says: 'I don't think it's any more difficult to sell cars these days. Yes, it is changing rapidly, and if you try to do things now the same as you've always done them, you're going to be dead in the water. More difficult? No. But changing, yes. It means you have to be more sophisticated in what you do.
'There's a phrase we use quite actively in the business – if the world's changing faster on the outside than you are on the inside, you're going to have a problem.
'We have invested very heavily in the right facilities with the right franchises. Strategically, there has been a big shift in the portfolio of Lookers, away from smaller territories where the market size isn't big enough to cover the standard of overheads and the calibre of people, and still make a decent return. We have come out of small territories almost irrespective of brand.
'We realise that companies like ours need to have a critical mass of throughput in the dealership, and the market has to afford that opportunity.

'We have also gone more upstream with regards premium brands. If you were to look at our portfolio now compared to five years ago, we've got more Audi, more Land Rover and Jaguar, a strong Mercedes representation, a lot more Volkswagen, and we have carefully clipped back some of the exposure to the volume brands, particularly in the small territories.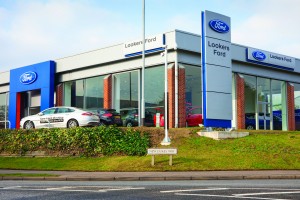 'Strategically there has been a change in the portfolio and investment wise we have been, and continue to, put an enormous amount of investment into facilities to fuel the customer need.
'The number of dealerships in each network may be going down, but many of them are getting bigger.
'For example, we had a dealership at Gatwick – Mercedes – and at Redhill  and we sold both of those premises and we built a really, really big dealership at Crawley. We folded two into one, but the new Crawley/Gatwick Mercedes is a really big statement site.
'If you look at the investment we are making this year and next year at a number of the Jaguar Land Rover dealerships – and the FordStore we have just opened in Chelmsford and we're about to open in Colchester, where we folded three business units into two – there may be a reduction in dealerships, but we're building bigger and much more sophisticated ones.'
An in-depth interview with Nigel McMinn – which looks at the reasons for the success of the business, which covers 31 franchises across more than 77 locations – appears in the next edition of Car Dealer magazine, which is available from next week.
CONFERENCE LATEST: Ex-British Security Service staff to give speech
CONFERENCE LATEST: The Full Details
CONFERENCE LATEST: Twitter To Hold Workshop Session
MORE: Is this the best coffee area in a dealership… ever??