JUST one of the many challenges facing the used car industry in 2017 is the projected fall in new car sales and we've got four independent dealers lined up to talk about it at CDX17 – just a week away now!
On the Car Dealer Live Stage at 10.30am at The Wing, Silverstone, on May 23 will be Ross Quirk of Quirks Car Company in Wickford, Mohammed Benlaadar of Whitethor Cars in Coalville, Sean Cantillon from Geoff Cox Car Sales in Derby and Umesh Samani of Specialist Cars in Stoke-on-Trent. As well as taking questions from the audience, they'll be discussing their hopes for the year and issues that they've encountered.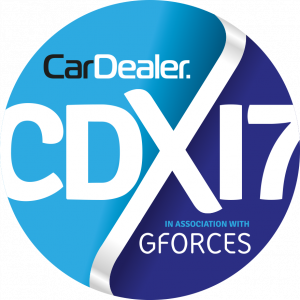 Being a franchised dealer brings with it its own set of challenges and at CDX17 we've got industry experts who will be talking about their businesses and plenty more besides.

Topics likely to be covered at their Live Stage session, which will start at 12.30pm, include increasing standards from manufacturer partners not always necessarily being in line with customer requirements, and whether or not manufacturers burden dealers with complicated processes to satisfy their own internal needs but which – again – aren't relevant to dealers or customers. Taking part will be Mark Busby of Hendy Group, Will Blackshaw from Blackshaws, Ken Savage of Perrys and Dom Threlfall from Pebley Beach.
CDX has strengthened its position as the UK's largest and most important motor trade expo and conference ahead of this year's event.
Among the attractions, more than 100 leading industry suppliers representing 102 exciting brands will be exhibiting at the free-to-attend day-long event, keynote speakers from Google, Facebook, the SMMT and Twitter will be giving incisive presentations, plus there's a whole host of must-attend workshops designed to help motor trade professionals boost their businesses and profits.
And with only a week to go before the doors open, a surge of online registrations for tickets looks set to push numbers well over 3,000 delegates.

MORE: Car Dealer's Social Media 200 to be unveiled at CDX – make sure you're there!
MORE: If there's one event not to miss it's CDX17, says our Google keynote speaker
MORE: The top 10 reasons you can't afford to miss our industry-leading event!
On SuperUnleaded.com: BAC Closes Down Island For Roar-some Racing Fun