Car hire firm Drivalia has opened a successful franchise at a Nuneaton dealership and is looking to sign up more car retailers as it looks to expand.
Drivalia is the rental, leasing and mobility company of the CA Auto Bank group, in turn part of Crédit Agricole Consumer Finance.
Today, Drivalia operates in seven European countries – the United Kingdom, Denmark, France, Greece, Italy, Portugal and Spain.

Its 'Planet Mobility' integrated mobility system covers vehicle rental, leasing, sharing and subscription.
Drivalia's first franchise operator – Research Garage Group – is a major milestone for the rental, leasing and subscription company, showing significant progress in its wider commitment to become one of Europe's leading operators in the new mobility sector.
The company is looking to grow from 24 locations to 50 this year in major towns and cities and wants to form partnerships with car dealerships such as Research Garage Group to help it reach that goal.

Alex Hughes, Drivalia's managing director, said: 'There are now more ways than ever that motorists can access a car, with many choosing to rent, lease, share or subscribe to a vehicle, rather than buying one.
'As this trend continues, we want to ensure that we make it as easy as possible for customers to use Drivalia, which means expanding our network across the UK.
'We believe franchising high-quality, experienced dealerships is an effective and efficient way to do this.'
He added: 'Welcoming Research Garage Group into our network marks a significant achievement for Drivalia and its expansion plans.
'It's thanks to Research Garage Group's reputation for exceptional customer service and a strong focus on customer satisfaction that Drivalia customers can expect to be well served.'
Having a franchise with Drivalia is very much a 'plug and play' operation to make revenue from day one, says UK network and franchise manager Don Delaney.
'The immediate draw for the dealerships is twofold. One: It's a low-risk zero-to-minimal set-up cost. Two: We supply and fit all the operational equipment and signage – including the fleet, which also means there are no holding costs either.'
To support your success, we will provide comprehensive training on our systems and service-oriented sales techniques.
Additionally, we will maintain ongoing communication and support through our dedicated franchise manager.
In exchange, these car rental franchises will serve as sale points for all Drivalia offerings, including short-term and long-term rentals, as well as our new subscription service.
By expanding our business through franchising, we aim to enhance our ability to deliver high-quality services across more areas of the country.
This expansion will also facilitate smoother pick-up and drop-off options, as we strive to establish ourselves as the leading provider of mobility solutions throughout the UK.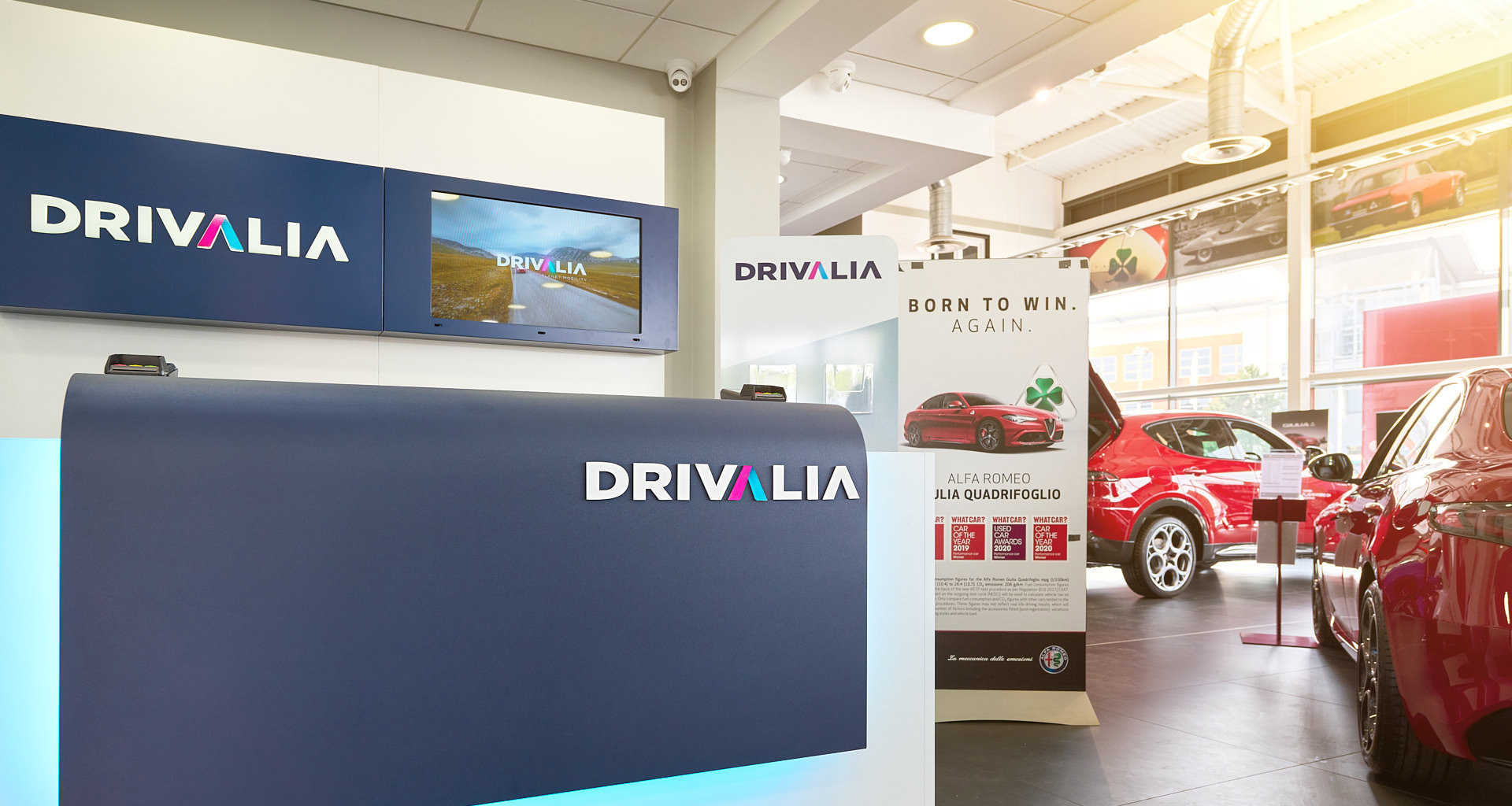 Target areas for franchise partners
Franchise agreements are available to car dealerships with space and manpower in their showroom to run a car rental desk, as well as a dedicated area to accommodate and prep the rental vehicles.
Areas being targeted for franchises are, but not limited to:
Belfast
Carlisle and the north-west of England
Cornwall
Devon
Dundee
The East Riding
Inverness
The Midlands
Newcastle upon Tyne and the north-east of England
Perth
The south coast
Wales
Yorkshire
And many more!
Email [email protected] for more details about this exciting money-making opportunity!