The new edition of Car Dealer is out now – and it's a true extravaganza of unmissable news, views, reviews, interviews and features!
Issue 184 is free to read and download – here's a taster of what we've got for you…
JLR reorganisation
Jaguar Land Rover is currently undergoing 'the mother of all reinventions', as associate editor James Batchelor puts it in his column this month – and he's not wrong!

In a six-page special, Car Dealer founder James Baggott speaks to the top names at the company to get the lowdown on what's happening there.
Interview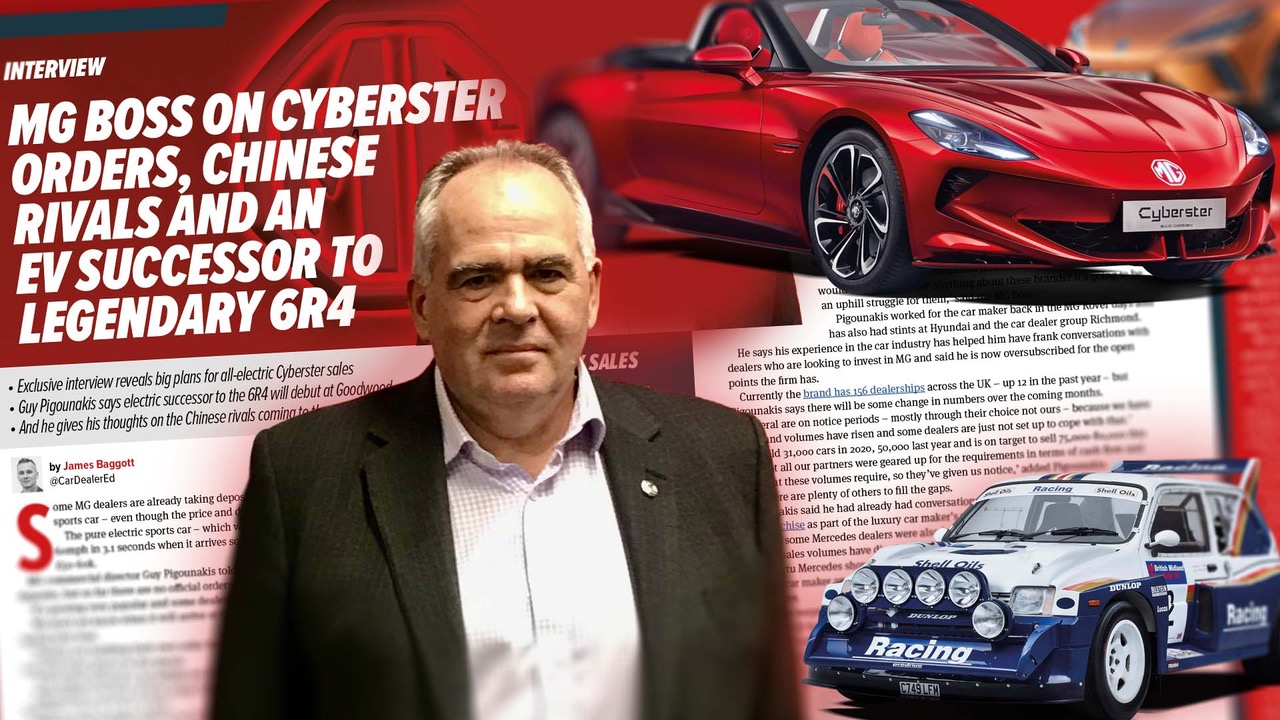 MG commercial director Guy Pigounakis spoke exclusively to James Baggott about the brand's plans for its forthcoming electric sports car, also giving his thoughts on the Chinese marques that are heading this way plus the 6R4's successor. It's an illuminating read without a doubt!
Dashboard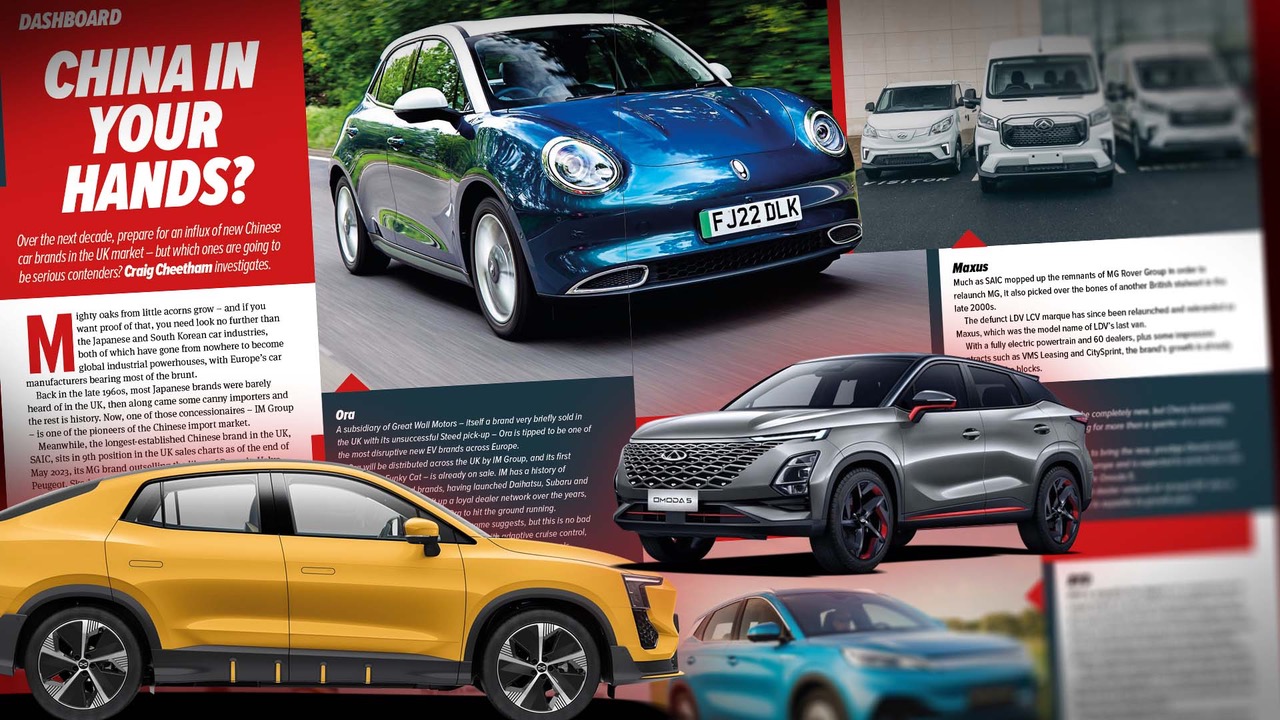 Speaking of Chinese brands, Craig Cheetham takes a look at the serious contenders that are set to be arriving from the people's republic over the next decade.

Car Dealer Power 2023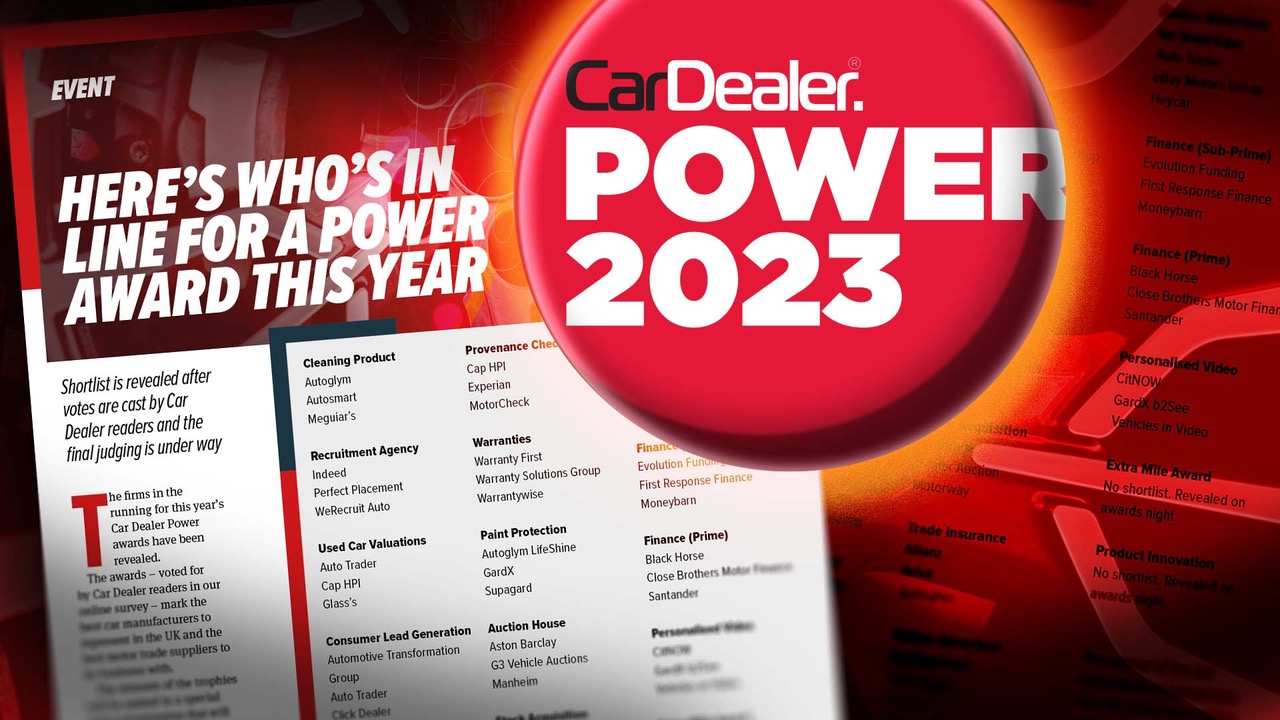 Voting has ended and the judging has begun! Who's made the final cut and could be the proud possessor of one of our coveted Car Dealer Power trophies?
The shortlist is here – with the winners to be revealed on our YouTube channel on Wednesday, June 28 and full coverage in the next edition of the magazine.
Forecourt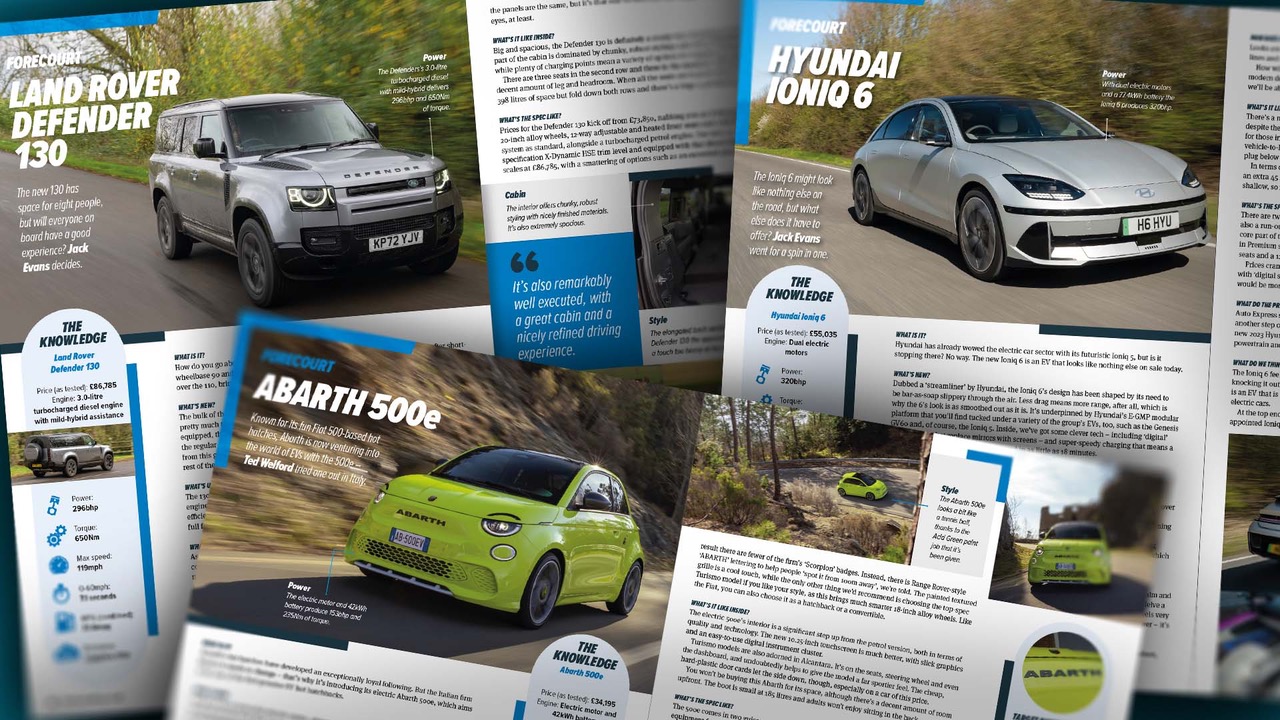 Motoring experts Jack Evans and Ted Welford took to the road in the new Land Rover Defender 130, Hyundai Ioniq 6 and Abarth 500e.
Were they impressed or underwhelmed by them? You can find out within these pages.
Features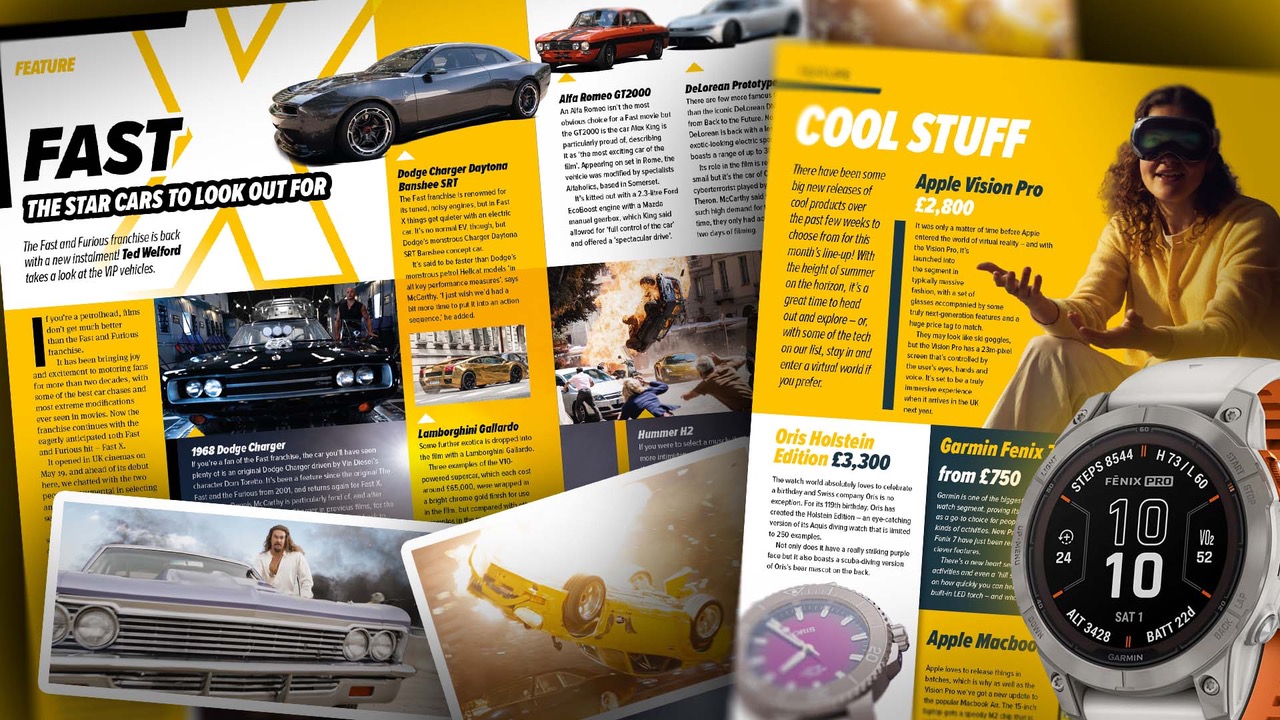 With the latest instalment of the thrilling Fast and Furious franchise having recently hit the big screen, we find out more about the real stars of this action film, courtesy of the picture car supervisors in the UK and USA.
Plus, we bring you the latest cool products for a sizzling summer!
Columns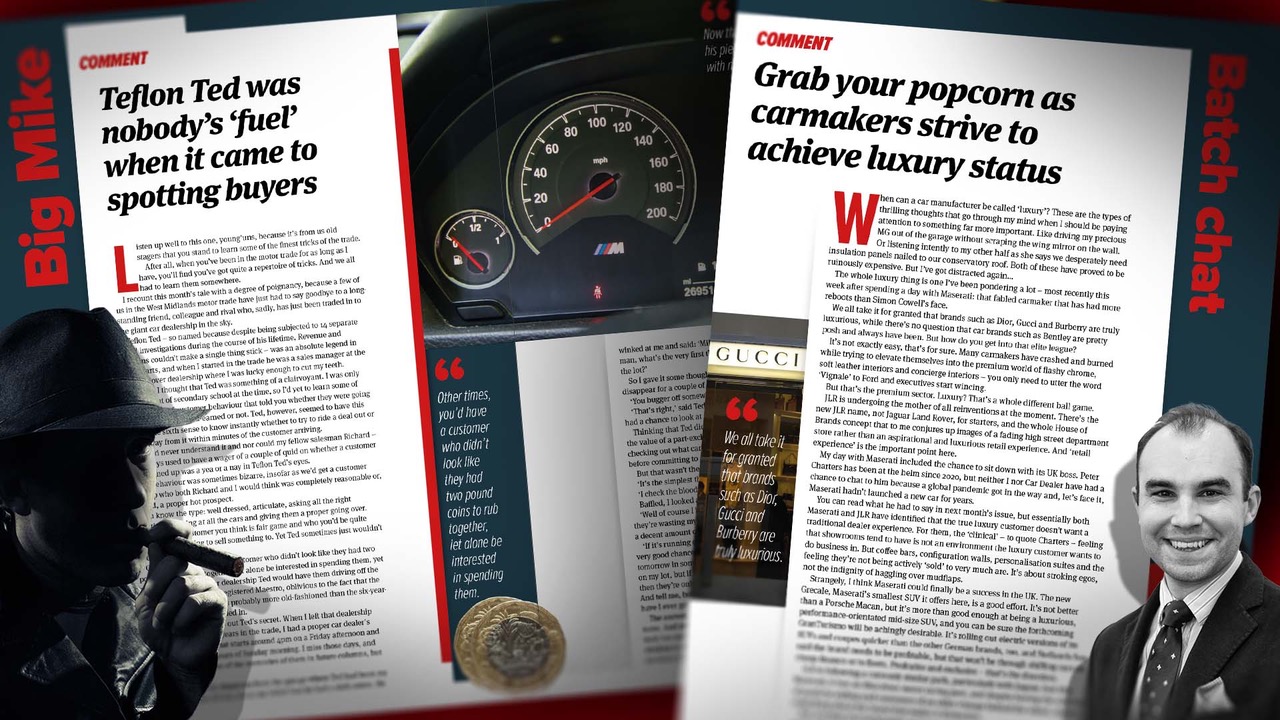 Associate editor James Batchelor ponders the true meaning of luxury in the automotive marketplace
Meanwhile, Big Mike remembers a dearly departed former colleague's apparent sixth sense when it came to sussing out from the off who would buy
Round-ups
Our four-page news digest has loads of the biggest automotive industry stories – including exclusives – in bite-size pieces. And if you want to read them in full, simply click on the boxes!
There are business and supplier updates as well, plus a look at what car manufacturers have been up to recently.
Also inside…
In our regular finance section, First Response digital marketer Richard Pygott talks about how beneficial it can be to show that you really care about your clients.
This is just a taster of what's crammed in the 50 pages of issue 184 of Car Dealer – which you can read and download for free via Issuu.
How to read the magazine
The easiest way to access it all is by clicking on the digital magazine at the top of this page.
For a quick video on how simple it is to read Car Dealer online, click below:
Want to read it on your mobile device? It's also viewable in the Issuu app, both for iOS and Android. Switch your notifications on and you'll get an alert every time a new magazine is published.
Want to make sure you're kept informed about new magazines being published? Subscribe to our email newsletter and you'll be contacted as soon as each issue is released.
And for daily breaking news updates, join our WhatsApp group to get them sent straight to your phone.
Email us via the website here to get a link to join.