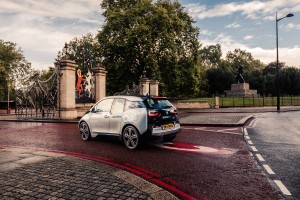 DriveNow – the new flexible car-sharing service from BMW Group and Sixt SE – has rolled out its cutting-edge fleet of BMW i3s across north and east London.
The programme gives residents instant booking-free access to zero-emissions vehicles, on a more cost-effective pricing structure than other mobility services like Uber or black cabs.
DriveNow customers use the service by opening the app on their phone, finding the nearest car, unlocking it through the app and off they go. At the end of the trip, they find the nearest available parking space, lock the car using the app, and the journey is complete.

The service launched in 2011 in Germany and has more than 450,000 customers in eight cities across the world, making more than half a million trips per month.
The 30 fully-electric, congestion charge-exempt BMW i3s – London's largest electric car fleet – are complemented by DriveNow's existing pool of 240 BMWs and MINIs.
Cars are available for pick up and drop off anywhere in the boroughs of Hackney, Islington, Haringey and Waltham Forest – an area the size of Manhattan. Further expansion into adjoining London boroughs is planned, as well as up to 20 new cities worldwide.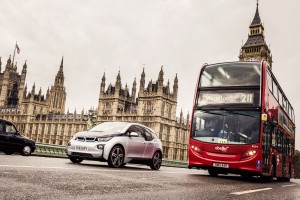 DriveNow has been working closely with Transport for London and the Mayor of London's office to encourage greater uptake of car clubs in the city.

Matthew Pencharz, the senior advisor environment and energy to the Mayor of London, said: 'We're pleased to see car club providers like DriveNow playing their part in increasing availability of electric vehicles in London. Their increased use will lower vehicle emissions and improve air quality in our city, and we welcome the launch of DriveNow's new fleet.'
Joseph Seal-Driver, managing director of DriveNow UK, said: 'We're excited to bring an accessible electric car-sharing service to Londoners for the first time. DriveNow is committed to giving Londoners a competitive, emission-free alternative to traditional transport methods.
'Our customers call us "Boris Bikes for BMWs" and they aren't far off. Our zero base fare and free mileage pricing structure means most non-rush hour journeys work out cheaper than other on demand services like Uber and black cabs.'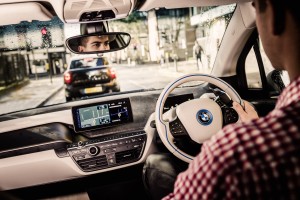 MORE: New online marketing portal for RAC-approved dealers
MORE: Make sure that car you're selling is in tip-top condition…
MORE: Bangers4Ben does F1… your chance to drive four grands prix circuits on the route
On superunleaded.com – Meet Scubaru, The Seafaring Subaru