Offering customers the ability to message your dealership in the same way they'd message their friends can radically improve your sales.
Facebook has found more than half of buyers prefer messages to phone calls and has investigated the dramatic change offering customers the ability to directly message your dealership can have on business.
Utilising WhatsApp, Facebook Messenger or Instagram direct messaging gives buyers an 'emotional and authentic' connection with your dealership and the car purchase.

In a webinar for car dealers and the automotive industry, the social media giant said it found that 65 per cent of millennials and 63 per cent of baby boomers prefer messaging a dealership than calling.
Facebook's Will Evans told the audience that using messaging as a key part of customer engagement was crucial for car dealers and that it is the 'closest brands can get to their customers'.
He said: 'Messaging can help get more buyers through the buying channel faster.'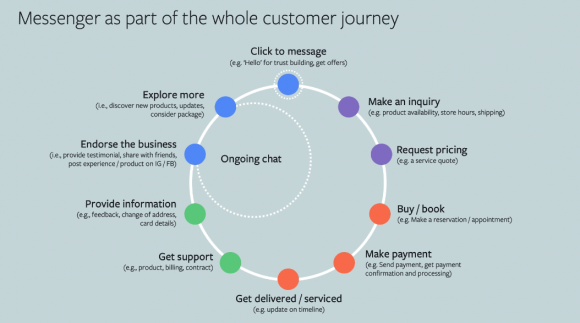 WhatsApp is used by 1.5bn people in 180 countries and has an incredible 1bn active users every single day. 

Facebook Messenger is used by 1.3bn people with 10bn messages sent by businesses and people every month.
Evans explained that dealers and car manufacturers are increasingly using messaging to stay in touch with customers and advised them that 'automatic replies' are useful. 
Customers are shown how fast businesses reply to customers and this can be a key decision making factor for buyers. Facebook offers automated replies on its platforms to help cope with high demand.
Evans said many car dealerships are currently juggling high levels of requests but with less staff in dealers.
He added: 'People want to message businesses in the same way they message their friends. Car dealers can nurture confidence using messaging.
'Live chat is great for time critical, hot leads but does need resource. Looking at automatic for larger volumes of traffic is sensible.'
Facebook believes car dealers will see dramatically less footfall in the future and 50 per cent of customers now want the ability to pre-book a visit to a dealership.
'Messaging helps here too,' added Evans, as he encouraged businesses to look into the solutions carefully.