IT'S  a problem many of us have encountered on Christmas Eve.
The tree is up, the sherry's poured and the presents are bought – but there's no wrapping paper! Worse still, maybe the scissors have gone missing – and where's that sticky tape?
Well, this year, Christmas Eve crises could be a thing of the past – thanks to car manufacturer Fiat.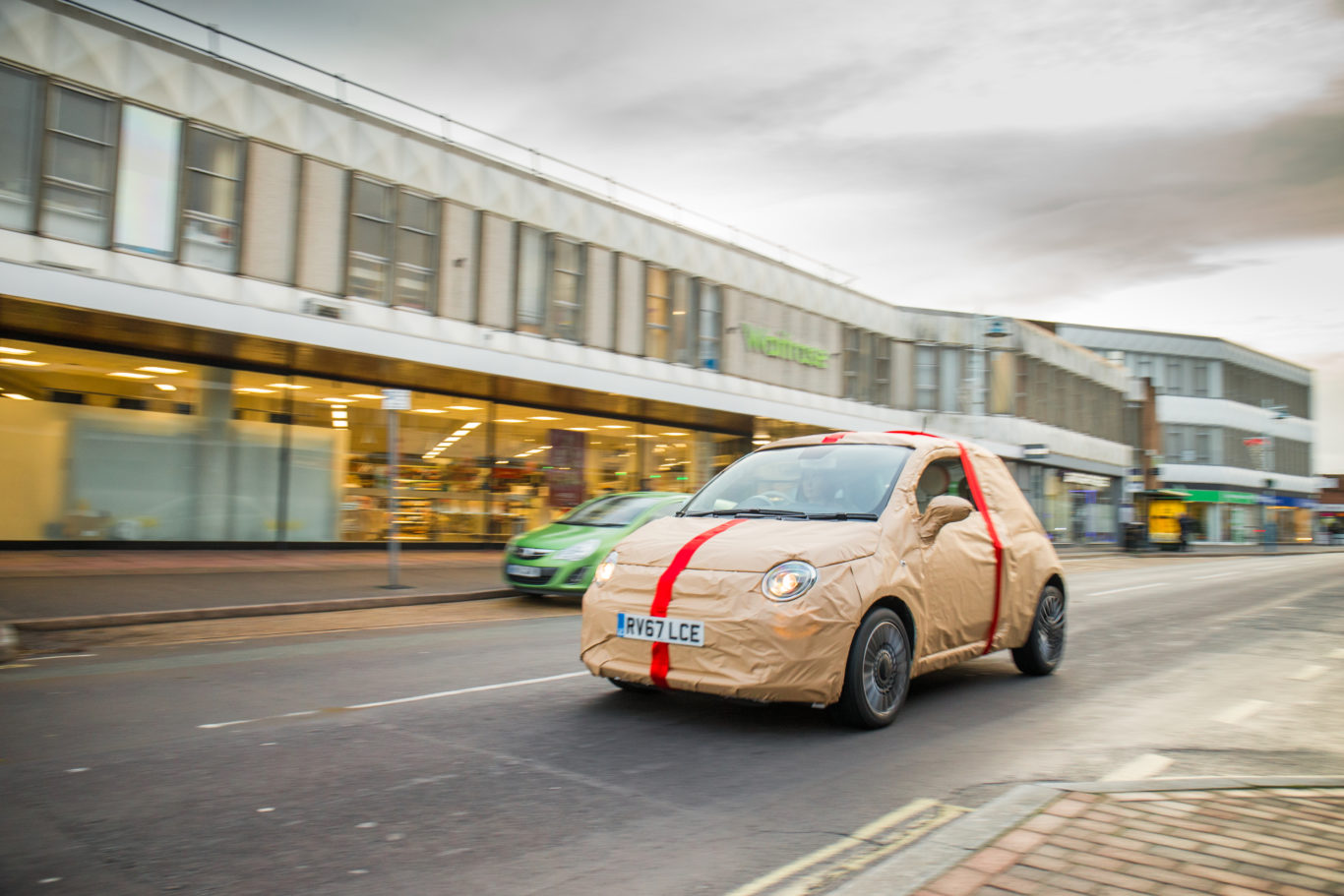 The car maker is set to deploy a team of 'little helper' 500 models across central London to aid last-minute present purchasers who need emergency supplies.
The fleet of four Fiat 500s will be despatched over Zones 1 and 2 in central London on Christmas Eve, and each car will be equipped with all of the emergency wrapping essentials families could need.
The public will be able to call on the service by using the Twitter and Instagram hashtag #WrappedbyFiat, after which Fiat will aim to send a team of helper elves directly to their door.
Even if it's just tape or scissors which have been forgotten, the team will be able to provide these too.

Andrea Lo Presti, fiat marketing director, said: 'The Fiat 500 is a car that spreads cheer and happiness everywhere it goes, so it's fitting that it should be there for you to ensure your Christmas celebrations go without a glitch.
'With family stress levels reaching their peak on Christmas Eve, gift givers can relax in the knowledge that if they run out of essential supplies, a response team of little helpers is only a hashtag away.'
Fiat's team will be monitoring social media channels to come to the rescue of as many people as possible between 5pm and 10:30pm on Christmas Eve.
MORE: Epyx to hold Christmas online car and van auction

MORE: School gets smarter thanks to dealership's Christmas gift0

MORE:Want to win an Aftermarket Excellence Award? Nominate now before time runs out!