AS the first day of CDX 2018 drew to a close, delegates and exhibitors made their way out of Manchester Central towards Artisan, on Bridge Street, Manchester for the official CDX2018 afterparty, sponsored by GardX and Cox Automotive.
The exclusive, invite-only event had a Brazilian theme this year, with colourfully decorated women in towering headdresses welcoming guests to an indoor recreation of the Rio Carnival.
A salsa-playing street band complete with steel drums upped the party atmosphere, as did Brazilian dancers.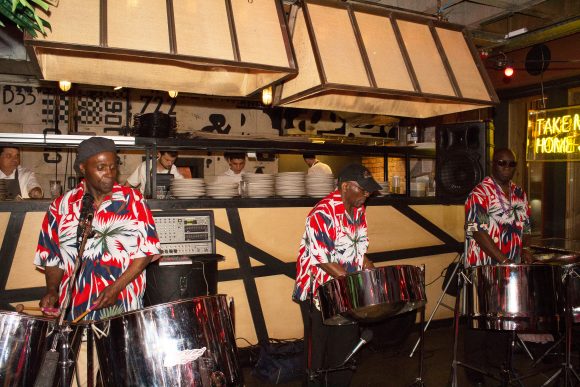 'It was an amazing party with an amazing atmosphere,' said Gemma Heathcote, marketing manager for GardX.
'There were a lot of people who turned up last night who hadn't been to CDX and were planning on turning up for the second day, as well as some who turned up just for the party but decided to visit the show just off the back of that.
'Around 350-400 people attended and everybody had a great time. All the people who attended were a mixture of our customers and Cox Automotive Customers, as well as delegates from the show.'
GardX and Cox certainly know how to throw an after party, and this year was no exception, it would seem. Delegates enjoyed themselves a great deal and will certainly be looking forward to next year's bash!

Will this be sponsored by GardX once more? 'Watch this space!' said Heathcote.
By Tom Wiltshire
MORE: We need clarity – not confusion – from the government, says JLR boss
MORE: Convenience is key to attracting millennial customers
MORE: A video round-up of day one at CDX18
On WorkshopMagazine.co.uk: CDK Global announces new Connected Workshop concept