CitNOW has been named among the UK's fastest-growing UK exporters.
Ranking eighth in The Sunday Times' prestigious list of the UK's fastest-growing SME exporters, CitNOW – a headline partner of next month's CDX – has experienced continued international growth alongside its successes in the UK.
In its fifth year, the prestigious Sunday Times SME Export Track 100 recognises UK SMEs with the fastest growing international sales over the last two years.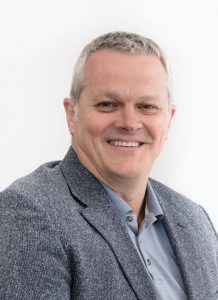 Since its inception over a decade ago, CitNOW and its personalised video technology has become a staple of the automotive industry, helping retailers and workshops build trust and transparency by delivering a personalised customer experience.
The top-10 ranking highlights CitNOW's impressive international expansion, with the personalised video platform recently hitting one million videos recorded in a single month for the first time in March.
The number of CitNOW videos made for non-UK customers also surged by 51 per cent last year, compared with 2017, and the business is now active in 55 countries across Europe, Asia and the USA, working directly with 43 major car manufacturers globally.
Alistair Horsburgh, CEO of CitNOW, commented: 'Having long since established ourselves as a leader in the UK automotive industry, to be recognised as one of the fastest-growing SME exporters in the UK is a real yardstick for how far we've come.

'Expanding internationally certainly has its challenges, but we're fortunate: the benefits of the CitNOW platform for workshops and retailers – greater customer trust and transparency – are relevant to every business everywhere, and that global traction is helping us achieve this growth.'
MORE: Personalised video 'among most important skills for future technicians'
MORE: Drive Vauxhall and CitNOW put video learning in the spotlight
MORE: CitNOW supports Sytner Group's Elite Technician Challenge