OUR Used Car Awards are the awards for the used car industry. To be a winner really means something – and we're always looking for ways in which you can benefit.
To that end, this year sees a clutch of new categories, including Used Car Supermarket of the Year, which is being sponsored by GardX.
Used car supermarkets are relatively new kids on the block and have been changing the way people buy their cars. They've had a big impact on the way cars are sold, too. But what makes a decent used car supermarket and what makes an outstanding one? Do you go above and beyond to ensure that your customers are satisfied? In that case, don't you deserve recognition for your hard work? Winning at our Used Car Awards will show people that you are without doubt the best and can be trusted to look after them.

This year's awards, which have the hashtag #UCAwards, are being held at The Brewery in London on November 30 and will be hosted by Mike Brewer, co-host of Wheeler Dealers. The 20 categories are listed here, and you can make your nominations very quickly and easily via this link – but it's important that you give plenty of detail about what makes you the best.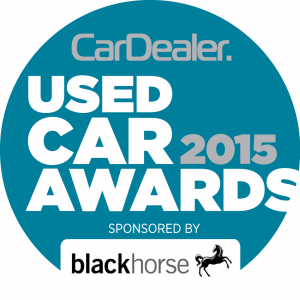 The deadline to submit your entries is October 22, and shortlists will then be drawn up by our judging panel, headed by Brewer. Don't delay and risk forgetting, because you'll then miss out on the chance to show everyone how good you are.
Tickets for the black-tie event – which makes the ideal opportunity for your office Christmas party! – can be ordered via the nominations link, as can fabulous accommodation deals that we've negotiated for you. Alternatively, please call the Car Dealer team on 023 9252 2434 to book. But you'll need to hurry – last year's sold out extremely quickly, so don't be left disappointed.
MORE: Ben Garside: Use point-of-sale finance to satisfy your customers

MORE: Pushy salespeople are putting buyers off, says carwow
MORE: New service manager appointed at Lindacre Land Rover
On SuperUnleaded.com: Bugatti Veyron Concept Villas make us want a Bugatti