Car dealers across the country are reporting an incredibly strong September as new car buyers clamour to get behind the wheel of a 70-plate model.
A Car Dealer investigation has found a combination of pent-up demand, customers deciding to treat themselves after a tough few months and a continued avoidance of public transport is driving new car sales up.
Some car dealers we have spoken to have revealed they have already hit their targets for the month at the halfway point – and most are well ahead of last September.

In September 2019 some 343,000 new cars were sold – and it looks likely that will be beaten by some margin this year.
The rampant demand has been a pleasant surprise to dealers, some of whom have already made up the losses they incurred during the lockdown.
343,000
Number of new cars sold in September 2019
One dealer boss told Car Dealer they have been forced to radically alter their profit forecasts for the year upwards such is the impact the buoyant sales are having on their bottom line.
Vines BMW boss Sean Kelly told us his sales are up 30 per cent in the last six week compared to the same period last year.

'And that growth is improving week on week,' he said.
'However, given the available stock position many of these orders are creating forward orders from the factory, which indicates our overall new car number will be more like 20 per cent up on September 2019.'
Kelly said it was pleasing to see fleet sales bounce back too, but again these have been 'hamstrung' by supply issues.  
He said that Mini availability was particularly tight, adding: 'We have practically sold all our consigned new car stock!  
'I will have to put used cars in the showroom at this rate…'
Hendy CEO Paul Hendy said this September for his group – which represents 17 different brands – is building towards 'what looks likely to be an excellent month'.
He said it will definitely be his best month ever and his biggest challenge is 'getting all the new car sold inventory in to the business'. 
Tony Roberts, boss of Horizon Magna Motor Group, which holds franchises for Mazda, Honda, Mitsubishi and Nissan said new car sales were 'beyond expectations'.
He said: 'I say this in the hope that I don't jinx the month as the last time I felt we were really flying was the middle of March – and that came to an abrupt stop shortly after!
'New cars have really come back strongly and will eclipse last September.
'Our Honda target was reached by September 14, Nissan target done by the 11th – and Mitsubishi target was done before September even commenced.
'As of the middle of September we are already matching our sales of last September.'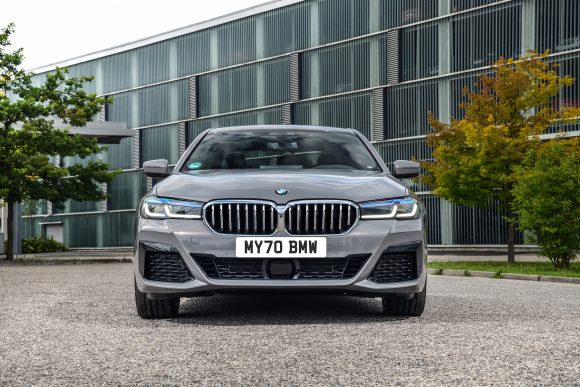 Roberts said that while it may not be their biggest month ever it will almost certainly be their biggest September ever.
He added: 'New car supply is an issue on pretty much all of our four manufacturer partners to a lesser or greater extent.'
He added that his team are now actively selling into the fourth quarter and said the new car sales boost was helping alleviate problems in getting hold of used stock.
'Tough times don't last, tough people do and our industry has them in a plenty,' added Roberts. 
'Why follow all of the soothsayers who constantly talk everything down? Let's stay positive – lots of cars are being sold.'
While Waylands Automotive CEO John O'Hanlon said it was clear there are 'storm clouds gathering' he is also set to enjoy his best month ever. 
He said: 'If there are no bumps then this month has the potential to be our best month ever. 
'September is always a big month for us, but with the pent up demand on sales and aftersales, and "revenge buying" this could help us to a great result.'
The Waylands boss said Volvo has good new car supply and that's helped his team clock up 18 per cent more orders in the last three weeks than his best ever recorded periods. He's already three per cent ahead of last September.
Robert Forrester, boss of Vertu Motors, was in a closed period when he spoke to Car Dealer, but said he suspected the 'new car market will be up'.
In a video interview you can watch at the top of this post, he said: 'Supply in certain manufacturers is far more constrained than it has been, I think everyone is aware of that.
'There are some manufacturers who have good supply, but there are a number that have got weak supply. 
'I actually think that will help Q4. I'm becoming more and more optimistic on Q4, having been a harbinger of doom for months I now think Q4 might be alright actually – relatively.
'It's always hard work, but I'm becoming less concerned.'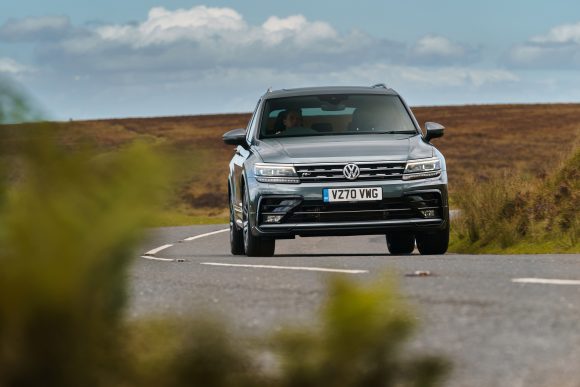 Other car dealer bosses we have spoken to – two of whom didn't want to go on the record, but run large dealer groups – said their September sales are incredibly positive.
One told us he expected his profit for the year to be nearly 50 per cent higher than first forecast and that's despite lockdown.
Perry's MD Darren Ardron said some brands for his group were performing better than others but that this September will be 'far stronger than last year'. 
He said supply was holding the group back, but convertibles had proved particularly popular with buyers this year.
It's not all positive news, though.
One chief executive, who wanted to remain off the record, told Car Dealer that targets for his business were 'too high'.
He added: 'I don't think this sales success will continue. We have Brexit looming, Covid increasing, unemployment increasing and consumer confidence is low.
'The market today is buoyed by pent-up demand, PCP overdue renewals, people having not gone on holiday using that money to upgrade their car and government advice to avoid public transport. 
'The bubble will in my opinion burst and Q4 looks pretty gloomy!'
But we'll turn back to Robert Forrester for a positive perspective on the final few months of the year as he expects a Christmas present for dealers.
He told Car Dealer: 'I was musing the other day about Christmas and who knows where we're going to be by then, it depends on the death rate, but what can people buy for Christmas?
'I've just got this view that our Land Rover and Mercedes businesses are going to be very busy and maybe our other franchises too, because you can't go on holiday, that's for sure. 
'I can see quite good demand for Christmas presents.'
Waylands boss O'Hanlon – who this week released a bumper set of accounts for 2019 trading – added dealers need to make the most of the good times now.
'There are clearly some storm clouds visible,' he said.  
'Whether that is Covid, Brexit or unemployment there will be a "bump" at some point. That is why we need maximise the potential of what we have today – that is in our control.'