IT'S at this time of year that thoughts turn to plans for the months ahead, to ringing in new starts – or, for those of us who can't be bothered with either, to sticking their oar in and predicting what might happen to everyone else during the next 12 months.
I bet you can guess which camp I reside in…
As I sit here realising the Christmas over-indulgence has made my trousers tight, the thought of giving up booze is making me frown with Olympic levels of precision and a mistimed medical has warned me three days into the new year that my cholesterol levels are at artery-worrying levels, let my grumpy mood and cheese hangover help predict some automotive milestones that we may, or may not, see in 2016.

I'll start with Volkswagen. Battered and bruised from an emissions crisis that shocked the world, I don't think it'll be long before the manufacturer sees customers returning to its showrooms.
Yes, it screwed up with a BFG-sized own goal when its engineers fiddled software to trick its way through emissions tests, but at the core of the maker are some very good, serial-award-winning cars.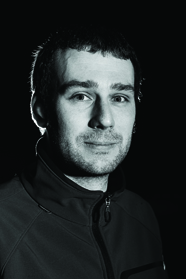 There's no doubt the pounding from the press will continue – especially as fines and court cases ensue – but this will soon become old, boring news only affecting old cars no longer in showrooms, and it won't be long before buyers flock back to the German maker.
Just as it has done during 2015, the SMMT will refuse to admit that pre-registrations are misleading the public into thinking the new car market is more buoyant than it actually is. I asked for a comment on the statement in this issue's interview with Gary Savage, Mercedes-Benz MD, where he openly admitted that pre-registrations were taking place, but the SMMT said it was 'too busy to comment'.

Too busy, it seems, presenting the annual new car sales figures a day early to the national press and a clutch of automotive media. Was Car Dealer invited? Of course we weren't. We're the ones that ask the awkward questions and we know the SMMT likes nothing less than awkward questions. I'd love to see 2016 be the year the trade body finally explained exactly how pre-registrations are skewing the true state of the market, but can't see it happening. I hope I'm proved wrong.
On a more positive note, I think this could be the year electric vehicles start to win more market share – but it won't be easy. From March, the government green car grant is slashed in half to £2,500 for plug-in hybrid vehicles, a segment that has seen sales boom in the past few years.
This will push buyers towards pure EVs that still benefit from £4,500 of government cash, as long as the range is more than 70 miles. Electric cars have been around five years too – and the batteries many worried would fail are still performing perfectly well.
However, EV sales will come up against stiff competition from ultra-efficient conventionally powered cars. With the cost of fuel dropping to under a £1 a litre and diesel predicted to fall to as low as 90p per litre, buyers may still need some convincing that electric cars are the solution.
Conspiracy theorists say oil producers are purposefully bringing the cost of fuel down to kill off EV tech, only to then ramp up the price again. Stranger things have happened. Despite this, I think more electric vehicles will find homes in 2016 than ever before.
OK, that's the deep stuff out of the way. Now for some quick-fire predictions. The new Ford Focus RS will be billed as the 'best car ever to wear the legendary badge' by everyone who drives it, waiting lists will form and they'll exchange hands for more than list price in the first few months.
The new Honda NSX will be good, but won't be good enough to beat its more established rivals. The plug will finally be pulled on the think-hard-and-you'll-remember-it brand Proton, which last year registered a woeful 10 cars, a whole ONE less than in 2014. Meanwhile, the Geneva motor show will go Bugatti crazy as the wraps finally come off the Chiron, the replacement for the Veyron. The first car will be delivered to Dubai and will be all sorts of hideous in its specification.
And Jaguar Land Rover's world domination will continue as it attempts to better its outrageous press stunts yet again – this will result in the brand finally landing an Evoque Convertible on the Moon. Probably.
In conclusion, I'll leave you with some final – Jerry Springer-style – thoughts: New car sales will continue to rise (moderately); motor trade businesses will continue to grow, new cars will consistently be more brilliant than their predecessors; and as Big Ben rings out the end of 2016, we'll all be very glad once again that we were along for the ride.
James is the founder of Car Dealer Magazine and managing director of parent company @BlackballMedia, an automotive services provider. He now spends most of time on Twitter @CarDealerEd and annoying the rest of us.
MORE: Lookers' new scheme rewards its longest serving employees
MORE: Fiat Chrysler dismisses 'baseless' law suit
MORE: Aberdeenshire dealership targeted by thieves
On SuperUnleaded.com: This X-Trail Snowmobile Is All Kinds Of Awesome