Here's your motoring, business and news round-up for Tuesday, July 7
Skoda adds to Octavia lineup with new vRS models
Skoda has launched a hybrid version of its popular Octavia vRS which will go on sale this autumn.
Available as either a hatchback or estate, the new vRS benefits from either a petrol or diesel engine, as well as the addition of a new plug-in hybrid setup.

The hybrid utilises a 1.4-litre turbocharged petrol linked to an electric motor for a combined output of 242bhp and 400Nm. It will hit 60mph in seven seconds.
Chancellor's £3bn green recovery plan
A £3bn green package with grants for homeowners and public buildings to improve energy efficiency will be unveiled by Rishi Sunak as part of his coronavirus economic strategy.
The Chancellor will unveil a raft of measures in his Commons statement tomorrow, including £2bn for households to insulate their homes and make them more energy efficient.

Hospitals, schools and other public buildings are set to receive £1bn for measures such as insulation, efficiency and green heating technology.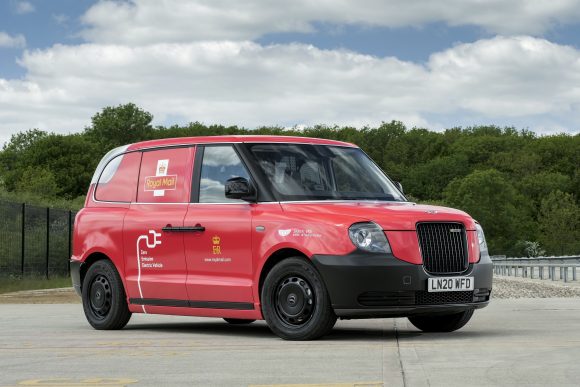 Royal Mail to trial electric vans for deliveries
The Royal Mail is trialling the use of electric vans for parcel and letter deliveries, with the aim of cutting emissions.
The company is partnering with the London Electric Vehicle Company to trial its new VN5 prototype electric van, based on a London taxi cab.
Trials will be held over the next six months on delivery rounds in largely urban areas of Birmingham, Derby, Leeds, Edinburgh and Bristol.
Threat to 1,000 jobs as Pret shuts shops
Sandwich and coffee chain Pret a Manger is to permanently shut 30 of its stores after footfall was hammered by the coronavirus lockdown.
It is understood that at least 1,000 jobs are at risk at the chain as part of the restructuring plan. The company said recent sales have dived by almost three-quarters – 74 per cent – compared with the same period last year.
Sales and footfall have been hit hard by a heavy reduction in the number of people travelling into city centres for office work, with more people working from home due to the pandemic.
Markets jump on stamp duty cut speculation
Housing stocks helped drive the London markets into positive territory as traders optimistically welcomed speculation over a stamp duty holiday.
The FTSE 100 closed 128.64 points higher at 6,285.94p at the end of trading on Monday. Investors in the sector were also buoyed by new data which revealed that construction industry activity rebounded to growth in June.
The German Dax increased by 1.73 per cent, while the French Cac moved 1.62 per cent higher.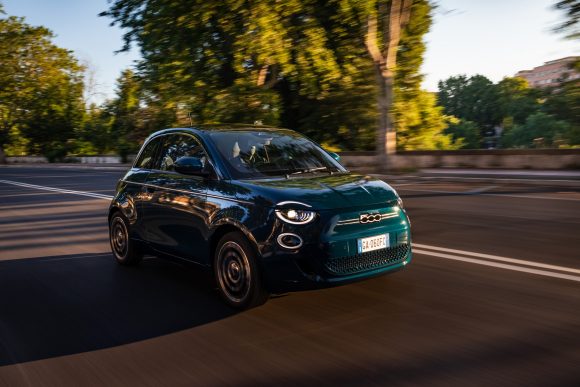 Production begins for new electric Fiat 500
Fiat has begun production of the new electric 500 at the same factory the original car was built at 63 years ago.
The Mirafiori plant in Turin has had its production lines fully renovated for the new third-generation model, which will be purely electric. The petrol-powered second-generation models will also continue to be sold.
The new 500 comes with a 42kWh battery that promises a range of up to 199 miles and can be charged at a rate of up to 85kW. The electric motor makes 115bhp and the top speed is 93mph, with a 0-60mph time of nine seconds.
Motorists facing petrol price rises as lockdown eases
The average price of a litre of fuel went up in June, ending three months of price drops as lockdown eased.
Petrol prices went up 3.74p per litre, from an average of 107.11p to 110.85p, while diesel was up 2.89p per litre, rising from 112.07p to 114.96p.
The data from RAC Fuel Watch shows the prices rise in correlation to lockdown measures easing and more cars being on the road, with increasing demand seeing the price of a barrel of oil rising.
Young renters reliant on furlough
Young adults who are privately renting will be particularly vulnerable to losing income and potentially their jobs as the furlough scheme scales down, according to a survey.
Nearly a quarter (24 per cent) of private renters aged 16 to 24 and more than one in four (27 per cent) of those aged 25 to 34 are reliant on the coronavirus job retention scheme, the research among tenants in England and Wales found.
The survey findings were published by the National Residential Landlords Association (NRLA), which warned many of those reliant on the scheme could struggle to pay their rent as it winds down.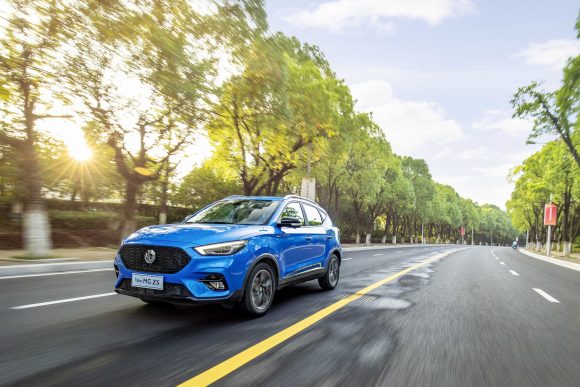 MG unveils refreshed ZS
MG has given its ZS a mid-life refresh, adding a sharper exterior design along with more interior technology.
The ZS, which has been on sale for two and a half years, is one of the firm's core models aimed at taking advantage of the huge demand for SUVs and crossovers.
The new ZS gets LED headlights, a new grille, redesigned alloy wheels and a refreshed tailgate. There's a zero per cent PCP finance package too with prices starting at £15,495.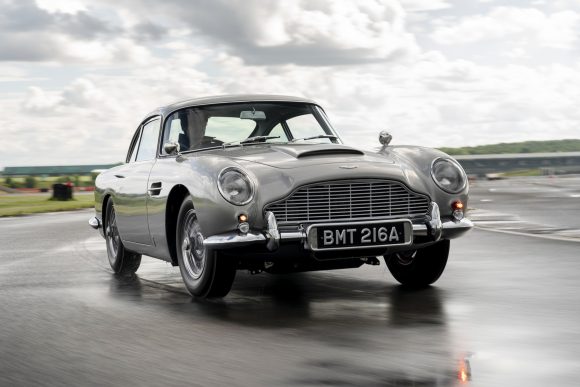 First Bond-inspired Aston Martin DB5 completed
Aston Martin has completed its first DB5 Continuation model, which will see 25 new examples of the classic car built.
It has been inspired by the star car of the 1964 James Bond film Goldfinger, and as such comes with a variety of gadgets – many of which actually work – including revolving number plates, simulated machine guns, a rear smoke screen delivery system and an under-seat hidden weapons storage tray.
It has been created in collaboration with Bond filmmaker EON Productions to provide true authenticity and are being built by the Aston Martin Works division using classic build processes with some modern modifications and enhancements. 
Rain on the way
Today will start off dry, but quite cloudy for most says the BBC.
Rain will spread in from the west during the morning to affect central portions of the UK, but it will stay largely dry in the north and south.
Tomorrow looks to be a dry day for much of the northern half of the UK with some sunshine, and just a few locally sharp showers. Southern areas are likely to stay mostly cloudy with rain at times.
Yesterday's Car Dealer Live can be seen here