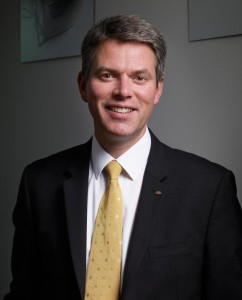 KIA is set to launch a new dedicated hybrid model next year, the maker has confirmed.
Speaking at the launch of the facelifted Cee'd hatchback, Kia UK's President and CEO, Paul Philpott, announced that a model similar to the Toyota Prius would be arriving next year, cementing rumours of a stand-alone hybrid from the manufacturer.
'It'll be a dedicated hybrid – a product with a single powertrain offering,' Philpott revealed to us. 'We're talking Prius rather than Auris Hybrid.'

The maker is remaining tight-lipped when it comes to specific details, but rumours suggest that the car may actually be closer to a C-segment crossover than a hatchback – something Kia's ambiguity about the car's shape and size could be hinting at.
'I can't tell you about the car, or where [in the range] it's going to sit – but it's going to be in a body style that fits into one of the volume segments,' said Philpott.
With Kia's Sportage crossover proving to be a best-selling model in the UK, and indeed across most of Europe, it would certainly make sense for the new model to capitalise on this potential. What's more, cars like the second-generation Honda Insight have proved that copying the Prius at its own game isn't necessarily a recipe for success.
Whatever the new model's shape and size, Philpott revealed that it won't be the last hybrid to appear in Kia showrooms over the next decade.

'It will broaden out, I think the combination of hybrid and plug-in hybrid will expand across the range. When you look at the 2021 EU target of 95g/km of CO2, manufacturers can only get there with a range of powertrain offerings.
'You can't get there just with electric – because there's not enough customers that can live with a limited range capability – and you can't get there with standard petrol and diesel engines alone either, even with much further levels of enhancement.'
MORE: New 65 plate success painting a false picture, says Glass's
MORE: New MD at Motors.co.uk as changes made to leadership team
MORE: Readers 'should tread carefully with PCP deals in September'
On Superunleaded.com: The mother of all monster trucks is up for sale