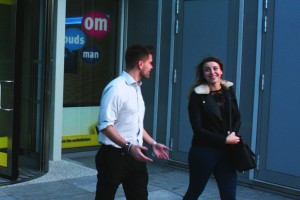 AUTO TRADER is predicting that more than seven in 10 new cars will be financed on PCP deals this month – but retailers are being warned to be careful.
The UK's largest digital marketplace for buying and selling new and used vehicles has forecast a market of 450,000 units in September, continuing 41 months of growth.
Attractive PCP deals are seen as the engine of new car market growth, complemented by buoyant consumer confidence. Figures from the Finance & Leasing Association underline just how the market has grown in recent years, with used car sales beginning to follow the new car trend with progressively higher PCP penetration.

Proportion of private car sales funded through PCPs (Source: Finance & Leasing Association)
New car sales: 2012 – 64%; 2013 – 70%; 2014 – 73%
Used car sales: 2012 – N/A; 2013 – 26%; 2014 – 33%
However, retailers are being advised to tread carefully when selling PCP products in September, as figures from the Financial Ombudsman Service revealed an 18% rise in hire purchase complaints (including PCP deals) in 2014.

In total, 1,784 complaints were handled by the service, with most of them relating to buying a vehicle. Of these, 37% were found in the consumer's favour.
Caroline Wells, head of outreach at the ombudsman, said: 'It's worth remembering that people are often more focused on the thrill of buying a new car and can lose sight of the small print. When making a sale we'd urge all dealers to make sure customers know what they are signing up to and to keep records of what was discussed. That means that if problems crop up down the line, they can be sorted out easily.'
Paul Harrison, head of motor finance at Auto Trader, said: 'Retailers are looking forward to a bumper September market and it's important that we help them make the most of the opportunities, but also to navigate a path away from potential problems.
'While the increase in finance complaints is perhaps unsurprising given the overall increase in car finance sales, it is encouraging to see that the ombudsman often rules in favour of the industry. We've worked with the ombudsman to create a checklist of new and used car finance dos and don'ts to help retailers avoid consumer complaints and manage them if they do arise.'
They include the following:
• If a consumer is buying under a finance agreement, take the time to thoroughly explain how the product works. A salesman may think that the number of monthly payments, the interest rate or the fact that a 'balloon payment' may be required at the end of the agreement are obvious. But taking the extra time to draw this to the consumer's attention could avoid any disagreements further down the line.
• Sometimes, consumers who have bought a car on finance may run into difficulty making the repayments. This would be something that they need to speak to the finance company about directly but, should a customer approach you, be helpful. If you're able to find the right person or number at the finance company then some simple signposting can help the person reach a resolution much more quickly.
• A used car may have some wear and tear when it's sold. But if a consumer contacts you to complain, taking the time to clearly explain the difference between fair wear and tear and mechanical defects improves transparency between the two parties. Often complaints happen because consumers and dealers are not clear with each other. Investigating any problems thoroughly and with the right evidence will go a long way to resolve it – simply relying on the fact that the car was 'sold as seen' is unlikely to carry much weight, particularly if a complaint is reviewed by the ombudsman.
• If you have a vehicle provenance certificate or anything else to show the history and quality of the car, don't wait for the customer to ask for it. Offer it to them. Customers may not always know about these, so offering this level of service could help reassure them. Some retailers are opening displaying provenance information alongside vehicles being advertised on their website, which can only help build trust.
MORE: Lookers plc buys Amersham Jaguar from Jardine Motors Group
MORE: Midnight handovers galore as 65-plate cars hit road for first time
MORE: Marshall Motor Group among best places to work in UK
On SuperUnleaded.com: Generous(ish) YouTube host gives away Corvette