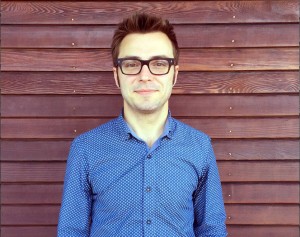 COX Automotive today announced changes within the leadership team at Motors.co.uk.
The changes strengthen its connection to its parent company in the US, classified giant Autotrader.com, and see the appointment of Phill Jones, pictured, as its new managing director.
Motors.co.uk's current managing director, Andy Coulthurst, is stepping down from his current role to take up a new role outside of Cox.

He is to become CEO of car supermarket group Trade Centre Wales and will be leaving the Motors.co.uk business later this month.
John Bailey, executive vice president, international of Cox Automotive, commented: 'I would like to thank Andy for his skill, vision and energy transforming Motors.co.uk over the last three years.
'Having run the business from an operational perspective as commercial director since 2010, Phill is the natural successor to Andy at this important stage of growth. I am certain that under his direction, the business will continue to thrive and build on the momentum that has been generated, maintaining its total focus on helping our dealers sell more cars.'
Motors.co.uk has recently established closer connections with its parent company, Autotrader.com, and recently hosted a visit from president Jared Rowe and his team to their Oxford offices.

Rowe said: 'I'm delighted to be more involved in helping Phill and the team at Motors.co.uk build on their significant progress to date and share learnings between AutoTrader.com and Motors.co.uk.  With the support of my team, Manheim and Cox Automotive, I'm confident that we will continue to make great strides, delivering compelling solutions to both dealers and consumers.'
MORE: Retailers 'should tread carefully with PCP deals in September'
MORE: Midnight handovers galre as 65-plate cars hit the road
MORE: Lookers buys Amersham Jaguar from Jardine Motors Group
On Superunleaded.com: Cute toddlers love going sideways in dad's E46 M3