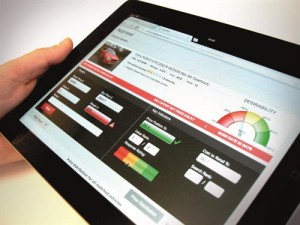 OVER a third of cars on the forecourt are of no interest to your local customers and are denting dealer profitability, says research by Auto Trader.
According to its i-Control unit, 35 per cent of the cars analysed were not in demand but when moved to a different location their desirability went up.
The unit gathers and analyses information on consumer demand, vehicle supply, speed of sale and margin potential, which then generates a desirability rating of one to five.

The research shows that cars with a desirability rating of between four and five with a price position of 100 to 102 per cent will sell twice as fast as those with a rating between one and two and a price position between 93 and 95 per cent.
The results revealed 80,200 vehicles on forecourts that had a desirability of 2.5 or lower. However, this increased to 3.6 when the car was put on sale at a different location.
Tim Peake, Auto Trader trade solutions director, explained: 'Successful retailers are augmenting their experience with data and insight to make better decisions on buying and selling the right cars at the right price. They are also able to make these decisions more quickly.
'i-Control is able to collate data from millions of online searches and hundreds of thousands of cars for sale both at retail and at auction, instantly. That's something a dealer just can't do.'