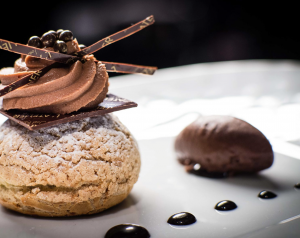 THERE are customers who are grateful when a garage offers a little treat as a goodwill gesture when they mess up. And then there are customers who take the mickey….
Siobhan Yap was a customer at Watford Audi. She had paid £20,000 for a used A3 convertible, but before she could pick it up it was hit by a delivery vehicle while it was still on the forecourt.
No matter, said Watford Audi. We'll put right the damage and pay for it, give you a courtesy car in the meantime – and as a goodwill gesture, have a meal for two on us…

So Ms Yap took her mother to Michelin-starred London restaurant L'Atelier de Joel Robuchon in Covent Garden – and ran up a bill for £714.61.
The duo supped their way through four glasses of champagne, two bottles of wine costing £69 each, six cocktails totalling £86 and a sloe gin. They also tucked into 'small tasting dishes' of one La Truffe Noire at £35, two St Jacques scallop dishes costing £29 each and two La Volatille risottos totalling £42.
Watford Audi said the bill was 'excessive' and agreed they'd pay half.
Ms Yap wasn't happy. She said Watford Audi should have specified a limit and wants them to pay the lot.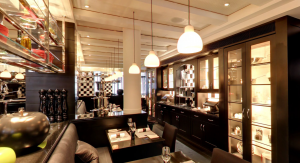 Ms Yap told the BBC she felt Audi should pay the whole bill because she had to send her car back for further repairs, and the cost was 'relative to what they put me through and their customer service levels'.
'They put me through a lot of stress and it was a really nice restaurant,' she said. 'They should have specified a limit.'
A Watford Audi spokesman said it was 'excessive expenditure for two diners', but as it was 'keen to make amends for the incident' it agreed to cover half the bill, equating to £357.
Surprisingly, etiquette expert William Hanson is siding with Ms Yap, and said the garage should have set an upper limit. They should 'learn a lesson and absorb the cost', he added. But he did have the good grace to add: 'You don't need to perhaps drink that much if someone else is paying'.
If you fancy popping along to Covent Garden and trying L'Atelier de Joel Robuchon for yourself – and Joel Robuchon was named chef of the century by the Gault Millau guide – you could try an eight-course French tasting menu for £214 per person or, if you think you'd still be hungry, have an entree of caviar from Sologne, served with blinis and condiments, for £270.
Wait until the suits here see my next expenses bill. They used to think a Big Mac was 'excessive expenditure'…
MORE: Exclusive: Duo planning to find new jobs for ex-Carcraft employees
MORE: CAP reveal workshop details – and tell us: 'Conference is an event that no-one should miss'
MORE: Everything you need to know about the Car Dealer Conference & Automotive Expo
MORE: Get hold of FREE tickets for the event at Silverstone on June 9
On superunleaded.com – Aston Martin Yacht On Its Way, Will Make DB9 Look Practically Attainable