COMMUNICATION outsourcing firm Moneypenny hosted a unique training day for its live chat and telephone-answering personnel who work with Mazda.
The event, organised with Mazda Motors UK Ltd, gave them the opportunity to test-drive a Mazda MX-5 and showcased the rest of the Mazda range. The receptionists were also given a virtual reality driving experience and watched a presentation about Mazda's Customer Blueprint.
Taking place at Moneypenny's head office in Wrexham, six Mazda representatives were on hand to answer questions, share experiences and increase product awareness among the firm's Mazda team.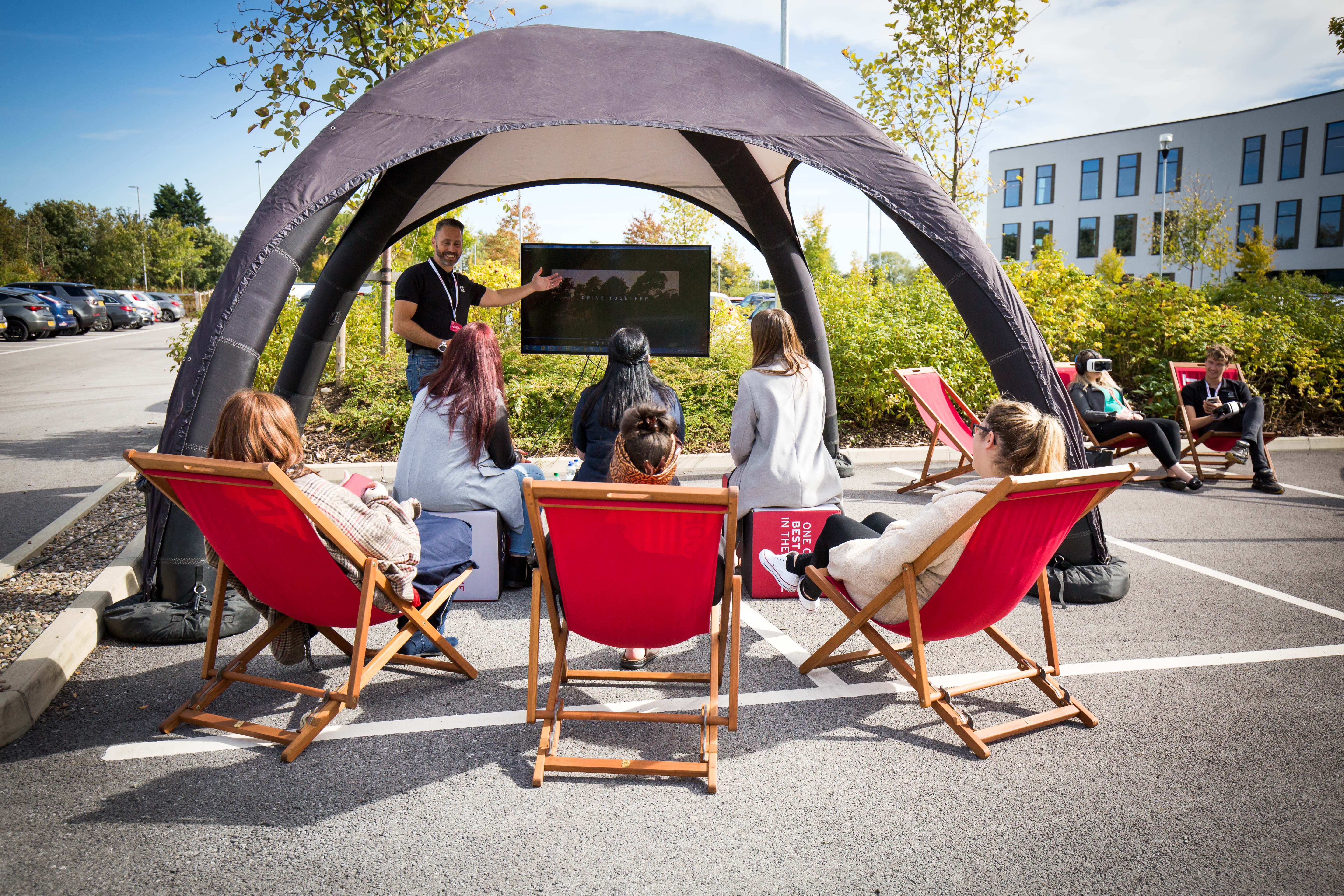 Moneypenny provides overflow telephone answering and live chat support for 18 Mazda dealerships across the UK, as well as the Japanese marque's UK head office in Dartford. This includes the ability to book test drives on behalf of Mazda dealerships anywhere in the country.
Jo McKeown, automotive channel manager at Moneypenny, said: 'Our clients rely on the seamless service that we provide and thorough training is integral to this.
'All of our receptionists undergo extensive training when they first join us, followed by further training for the particular automotive brand that they support.
'The visit from Mazda was an extension of this and provided a fantastic opportunity for our receptionists to enhance their product knowledge by experiencing Mazda vehicles first-hand.'

Moneypenny also provides live chat and telephone answering support for Mitsubishi and BMW among 13,000 companies across the UK.
MORE: Pentagon Mazda Lincoln enjoys market share growth after investment and refurb
MORE: Mazda3 back in Sport Black for 2018
MORE: Inside Jim's Garage Shetland: The most northerly Mazda dealership in the UK