A NEW study has revealed that 60 per cent of British small businesses believe embracing new technology is imperative for growth.
One of the latest and most-talked-about new technologies is driverless cars, with brands such as Google and Apple developing vehicles, and research commissioned by Plan Insurance Brokers has demonstrated that UK small businesses see the potential in this technology – much more so than consumers.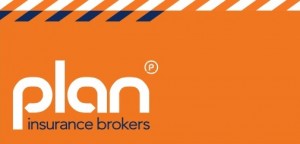 According to a study of 1,000 UK adults, including 100 small business owners, carried out this month, four in 10 of the company owners said they would own an autonomous car in the future, opposed to just one-fifth of British consumers. In addition, two-thirds of the business owners believe cars will be driverless in the future, whereas 90 per cent of consumers don't think driverless cars will become a reality

Sixty per cent of the small business owners quizzed said they believed that businesses must keep up with the latest technologies to survive, and 54.4 per cent of them are interested to see how technology will advance, as opposed to a third of general consumers.
One client of Plan Insurance Brokers – luxury chauffeuring business CJH of Shottery Ltd, in Stratford-upon-Avon – replaced its fleet of cars with the 100 per cent electric Tesla Model S, as pictured above, this year and is predicting a 35 per cent increase in new customers by the end of the year.
Managing director David Herdman said: 'I am the first chauffeur company in my town to offer a 100 per cent electric vehicle. This has increased my turnover, with new customers wanting an environmental-friendly option to travel. It has also been received very well with existing corporate clients and new ones interested in their own carbon footprint as a company.'
MORE: VW SCANDAL: Audi reveals more than 2 million of its cars worldwide have emissions-cheating software

MORE: Car smoking ban 'will offer more than just health benefits'
MORE: Charles Hurst unveils luxury Aston showroom 
On SuperUnleaded.com: Cops show students importance of seat belts, risk whiplash