INDEPENDENT vehicle retailer Motorpoint has raised £100m after floating on the London Stock Exchange Main Market.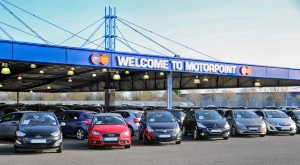 The initial public offering saw the UK's largest independent used car supermarket sell 50 million shares at 200p each, with shares rising to 214.75p.
Mark Carpenter, Motorpoint's chief executive, said: 'As the largest independent vehicle retailer in the UK, with a differentiated, multi-channel, disruptive business model and a compelling customer proposition built around choice, value and service, we believe that this listing on the LSE will provide the catalyst to take the company to the next stage of its growth.'

The move sees Motorpoint joining a buoyant London car dealer sector. The strength of the British car industry attracted three new names to the stock market in 2015, comprising online car marketplace Auto Trader Group plc, British Car Auctions owner BCA Marketplace plc and dealer Marshall Motor Holdings plc.
MORE: Car Dealer celebrates record 2,200 sign-ups to CDX16 – And there's still time to register!
MORE: We embark on 100 Days of Trading Up in aid of Great Ormond Street Hospital
MORE: Nissan to take 34 per cent share in Mitsubishi Motors

On SuperUnleaded.com: Woman Sees Car Being Towed Away, Doesn't Give Up