WITH just over a week to go, Car Dealer Magazine is thrilled to announce the 2,200th sign-up to CDX16, reaffirming its status as the UK's leading trade event of its type.
To be held at Silverstone, Northamptonshire, on May 24, CDX16 is THE place to be for everything automotive, from inspiring speeches and informative workshops to exclusive product viewings and awards.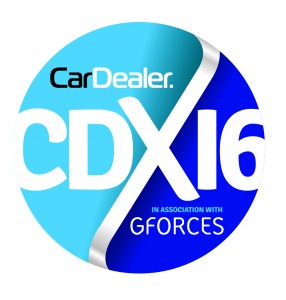 Three halls will be lined with the industry's leading suppliers, while big names such as Lawgistics, Auto Trader and headline sponsor GForces will host exclusive workshops to help dealers improve their businesses.

CDX16 will be hosting panel discussions featuring some of the biggest names in the motor trade on the Car Dealer Live stage, and keynote speeches will be given there by social media giants Twitter, Facebook, Google, Haymarket Automotive and the SMMT.
It doesn't end there – Car Dealer Magazine will also be announcing the winners of its acclaimed Twitter 140 Awards and our ever-growing Women In The Motor Industry session is back with a stellar line-up of panellists and record sign-ups.
What's more, CDX16 is the only place where you can sign up for the wackiest – and probably the weirdest – event on the motoring calendar: Bangers4BEN 2016 (B4B16).
B4B15 proved to be a phenomenal success, raising nearly £56,000 for the automotive industry charity BEN and leaving our 50 teams longing for more. In fact, many of them pledged there and then to be among the first to sign up for the 2016 event.

This will be your chance to be in on the action! Organise your teams and prepare your sub-£750 bangers, because registration for October's four-day scenic road trip through France and Italy will be available to those attending CDX16.
Can you really afford not to be there? Click here to register for your FREE tickets today.
You can also start planning your day by downloading our CDX16 timetable:
MORE: Fascinating Facebook insights will be given at CDX16
MORE: CDX: Key speakers for WITMI 2016 announced
MORE: Your chance to sit down with top Auto Trader executives at CDX
On SuperUnleaded.com: Woman Sees Car Being Towed Away, Doesn't Give Up