WITH just two weeks to go, Car Dealer is delighted to announce the official line-up of key speakers for our acclaimed Women in the Motor Industry session (WITMI), which will take place at CDX16 – the largest automotive expo of its kind in the UK – on May 24 at Silverstone.  
This year's WITMI breakout session, which has attracted more than 120 sign-ups in its second year, will be hosted by Miriam González Durántez – the founder of the charity Inspiring Women.
The campaign, which involves more than 20,000 British women, was founded by González Durántez – the wife of former Liberal Democrat leader Nick Clegg – in October 2013.

This year's WITMI panel at CDX will welcome professional stunt driver and event manager Annalese Ferrari, World Touring Car Championship host for Eurosport Alexandra Legouix, MD of Gaia Innovation Ltd and founder of the UK Automotive 30% Club Julia Muir, and head of sales at GardX Protection Amanda Massey.
Ferrari said: 'I am looking forward to being involved with the WITMI session at CDX16 because, despite many significant leaps forward for women in the automotive world, I still believe there are several barriers to break down and it's important that women can support each other in their industry.
'The automotive world might still be perceived as male-dominated but I think it's important that we hear less of this statement and more about the recognition of the joint workforce – male and female – driving it forward.'
Muir added: 'Car Dealer Magazine's WITMI session is one of many events we're keen to support and has proved to be a huge success in attracting women working across all sectors of the automotive industry to come along and have their say, participate in open discussions and generate ideas.'

The panel
Annalese Ferrari – Precision stunt and racing driver 
Ferrari is a professional stunt and racing driver – you may recognise her from the Ford Focus advert, where she dodges in containers on a cargo ship using only the reverse camera. Ferrari is also the event manager of one of Europe's most exclusive track day operators, RMA Track Days.
Amanda Massey – Head of sales at GardX Protection 
Massey has more than 25 years' experience working within the automotive industry. She started work as a service advisor in a Ford dealership when she was 19 and worked her way up through the ranks of the sales department at various levels – including Business and Sales Management – in many large PLCs. In 2006 she joined Mapfre Abaraxas and held the position of head of partnership and distribution before joining GardX Protection in 2015 as head of sales. She currently heads up a team of national and regional account managers in the UK and Ireland.
Julia Muir – Founder of the Automotive 30% Club 
Muir is the managing director of Gaia Innovation Ltd and founder of the 30% Club. Muir and the campaign aim to close the gender gap in the UK's motor industry by seeking out and recruiting talented women to fill at least 30 per cent of key leadership positions by 2030, since 30 per cent is seen as a tipping point for change in a male-dominated group.
About the session
Launched in 2015, the WITMI session sees influential female speakers addressing women who work across all areas of the automotive and motorsport worlds. Our goal is to help inspire and encourage a new generation of talent and provide an open forum for those already working across the industry.
Ahead of the event, why not have your say on social media? To start a new topic for discussion or list your ideas, tweet us at @1Sophie_W or @CarDealerMag using the #WITMI and #CDX16 hashtags.
Alternatively, you can email session organiser Sophie Williamson-Stothert, Car Dealer Magazine's features editor: [email protected].
CDX16
CDX16 is a must-attend event for anyone associated with the motor industry. More than 1,500 delegates attended the free event last year, but 2016 promises to be bigger and better with scores of suppliers from across the automotive retail sector filling the expo halls, and more than 1,700 delegates signed-up with two weeks to go.
Check out our video: 
What can I expect from CDX16?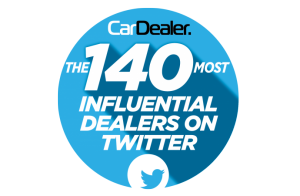 At CDX16, there will be 12 workshops for dealers to attend, with hints and tips on how to improve business in a number of areas, as well as keynote speeches and panel discussions with some of the biggest names in the motor trade on the Car Dealer Live stage. Speakers for the event are already confirmed as Twitter, Facebook, Google and Haymarket Automotive.
Car Dealer Magazine will also be announcing the winners of its acclaimed Twitter 140 Awards – with the gongs handed out by Twitter themselves – while the much-enjoyed Women In The Motor Industry (WITMI) session is back with a stellar line-up of panellists.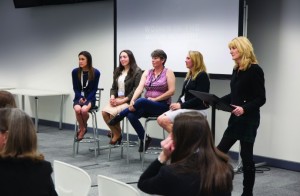 Can you really afford not to be there when your competitors will be?
Tickets to the event are FREE of charge and can be booked by clicking here.
Key features:
– More than 100 motor trade suppliers, making it the biggest motor trade Expo in the UK
– Even more workshops to help you learn new tricks
– The Top 140 Most Influential Dealers on Twitter
– Women In The Motor Industry sessions
– A variety of inspirational speeches from leading keynote speakers
– The biggest names in the motor trade at manufacturer and dealer level on the Car Dealer Stage
– Networking opportunities at manufacturer dealer meetings
Register for your FREE tickets today!
MORE: We celebrate 1,700 sign-ups with a run down of CDX16 by numbers!
MORE: Your chance to sit down with top Auto Trader executives at CDX
MORE: Google and Facebook join our amazing line-up of speakers at CDX16
MORE: CarGurus to present workshop on the digital car buyer and US trends
MORE: iVendi workshop to ask 'is it possible to sell cars fully online?'