HAVING recently launched in the UK, CarGurus, a leading car-shopping platform in the US, will be among the organisations staging a workshop at CDX next month.
The company, which is headed up by Langley Steinert, pictured, will be providing an insight into some of the firm's most digital-savvy, successful clients in America and drawing parallels with opportunities for dealers on this side of the pond.
Joining the long line-up of key industry names, such as Lawgistics and Auto Trader, GarGurus will present a workshop that focuses on marketing and the digital car buyer.

The firm said: 'Our workshop, "Marketing to the Digital Auto Shopper" will delve into how some of the US's best-performing dealers are using digital media to attract, engage and close shoppers.
'In the US, where 80 per cent of car shoppers use the internet to find vehicles, read user-generated reviews and submit leads, dealers who focus their marketing spend on digital channels see more lead traffic and higher customer satisfaction.
'In our workshop, we'll discuss how digital marketing trends are evolving in line with changing consumer preferences; which emerging online platforms US dealers are using to win more leads and where the best-performing dealers invest their time and money for maximum ROI.'
When asked why the firm decided to present a workshop at CDX, the company added: 'We are delighted to be hosting a workshop at CDX16. Given our position and experience in the US market, we thought it would be interesting to share our insights into the digital trends and strategies we see emerging among forward-thinking US dealers.

'We attended CDX last year as we were developing our plans for CarGurus' UK launch, and not only did we learn a lot, but many of the strongest partnerships and relationships we have established in the UK were born from that experience.
'In typical Car Dealer Magazine fashion, the event was perfectly executed and we found it extremely worthwhile.'
Check out our video: 
What can I expect from CDX16?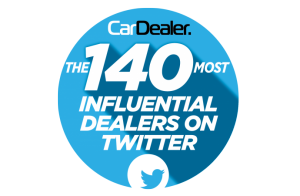 At CDX16, there will be 12 workshops for dealers to attend with hints and tips on how to improve business in a number of areas as well as keynote speeches and panel discussions with some of the biggest names in the motor trade on the Car Dealer Live stage. Speakers for the event are already confirmed as Twitter, Facebook, Google and Haymarket Automotive.
Car Dealer Magazine will also be announcing the winners of its acclaimed Twitter 140 Awards – with the gongs handed out by Twitter themselves – while the much-enjoyed Women In The Motor Industry (WITMI) session is back with a stellar line-up of panellists.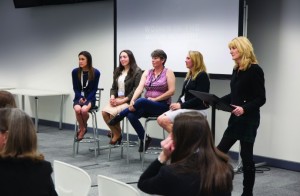 Can you really afford not to be there when your competitors will be?
Tickets to the event are FREE of charge and can be booked by clicking here.
Key features:
– More than 100 motor trade suppliers, making it the biggest motor trade Expo in the UK
– Even more workshops to help you learn new tricks
– The Top 140 Most Influential Dealers on Twitter and Women In The
– Motor Industry sessions
– A variety of inspirational speeches from leading keynote speakers
– The biggest names in the motor trade at manufacturer and dealer level on the Car Dealer Stage
– Networking opportunities at manufacturer dealer meetings
If you register for your FREE tickets today you'll get all the latest information about CDX16 as we release it and ensure you're on the guest list for the must-not-miss event of 2016.
MORE: Businesswomen will seek to inspire girls to carve out career in motor industry at CDX16
MORE: CDX: GForces workshop will show you how to make a website a conversion tool
MORE: Ferrari frolics are on the horizon with Bangers4BEN 2016!
MORE: CDX16: 120 guests sign up for WITMI in its second year
MORE: Now Google and Facebook join our amazing line-up of speakers at CDX16