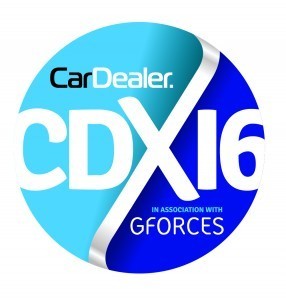 CAR Dealer Magazine has signed up a host of big names from the motor industry to present a range of workshop sessions at CDX16 on May 24. 
Designed to educate and inform, a total of 12 workshops will run throughout the day, with names such as BCA, AutoTrader and CitNOW providing guests with an insight into the latest tips and tricks of the trade.
Joining the line-up is headline sponsor GForces, a leading provider of internet software and services. The firm will be showing you how to turn your website into the ultimate conversation tool.

Paul Hilton, retail sales director at GForces, said: 'When it comes to your website, are you valuing leads over visits? No matter what size your dealership or how many vehicles you have in stock, your website almost certainly creates more sales leads than you think.
'Making sure that you get your website right is key to getting customers to convert from browsing to buying, and picking the right web tools to do this is critical. We look at some simple tips and ideas on how you can make your site the ultimate conversion tool by knowing the latest design trends, the "must-have" elements and the pitfalls you must avoid.
'We will be delivering to you some essential advice on how you can improve the customer's experience and convert more clicks to web enquiries, calls and walk-ins.'
CDX16 will be held on Tuesday, May 24 at Silverstone in Northamptonshire, and the company told Car Dealer that they've decided to present a workshop because it's a 'fantastic platform to speak about some of the exciting digital breakthroughs we have made'.
Hilton added: 'Last year's event was hugely exciting and a stand-out moment during the year, which enabled us to speak to a varied audience of influencers within the industry, so the decision to run a workshop at this year's event was an easy one to make.
'We'll be covering a variety of topics, but specifically focusing on how dealers can maximise their websites to become the ultimate conversion tool. As with last year, meeting new people and building relationships is our core goal. However, it must be said that we'd like to impress people along the way!
'We've been collectively looking forward to it since we decided to come back to CDX and be part of the 2016 event!'
Find out more about CDX by clicking on the links below…. it's an event you won't want to miss!
Check out our video: 
What can I expect from CDX16?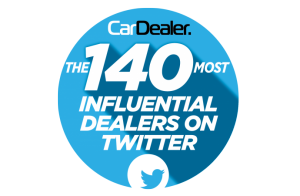 At CDX16, there will be 12 workshops for dealers to attend with hints and tips on how to improve business in a number of areas as well as keynote speeches and panel discussions with some of the biggest names in the motor trade on the Car Dealer Live stage. Speakers for the event are already confirmed as Twitter, Facebook, Google and Haymarket Automotive.
Car Dealer Magazine will also be announcing the winners of its acclaimed Twitter 140 Awards – with the gongs handed out by Twitter themselves – while the much-enjoyed Women In The Motor Industry (WITMI) session is back with a stellar line-up of panellists.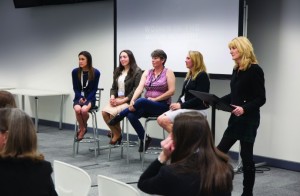 Can you really afford not to be there when your competitors will be?
Tickets to the event are FREE of charge and can be booked by clicking here.

Key features:
More than 100 motor trade suppliers, making it the biggest motor trade Expo in the UK
Even more workshops to help you learn new tricks
The Top 140 Most Influential Dealers on Twitter and Women In The
Motor Industry sessions
A variety of inspirational speeches from leading keynote speakers
The biggest names in the motor trade at manufacturer and dealer level on the Car Dealer Stage
Networking opportunities at manufacturer dealer meetings
If you register for your FREE tickets today you'll get all the latest information about CDX16 as we release it and ensure you're on the guest list for the must-not-miss event of 2016.
MORE: Ferrari frolics are on the horizon with Bangers4BEN 2016!
MORE: CDX16: 120 guests sign up for WITMI in its second year
MORE: Now Google and Facebook join our amazing line-up of speakers at CDX16