WITH just two weeks to go, Car Dealer Magazine is pleased to announce that Brad Little of Facebook London will join the ever-growing list of big names at CDX16. 
Little, pictured above, holds the title of group head of fast-moving consumer goods (FMCG), entertainment and automotive, and is set to talk us through the dominating world of digital communications and how the social media giant can help dealers improve their businesses online.
He joined Facebook London in 2013, where he leads client teams and works with agencies and partners to drive business results on Facebook and Instagram.

Before going to Facebook, Little spent nearly 12 years at the global research company Nielsen, with roles in New York and London.
He said: 'FMCG are some of the world's biggest advertisers and working on their brand initiatives has a lot of relevance to automotive as well.
'Facebook and Instagram combine an unrivalled daily scale and the ability to use precision in effectively targeting people likely to be in-market. This is all happening on mobile, capitalising on the rapid consumer shift to this format.
'Traditionally, we have worked closely with OEMs on their launch, branding and lead-generation initiatives. More recently, our local capabilities have evolved to deliver exceptional leads at scale for dealers and groups.

'Overall, the combination of scale, precision, mobile, accountability and ease of implementation create the right ingredients for Facebook and Instagram to be the next key channel to deliver significant results for the auto industry.'
Little replaces Harry Melsom in our line-up of industry-leading speakers on the Car Dealer Live stage.
Check out our video: 
What can I expect from CDX16?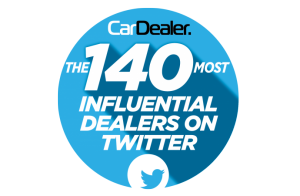 At CDX16, there will be 12 workshops for dealers to attend, with hints and tips on how to improve business in a number of areas, as well as keynote speeches and panel discussions with some of the biggest names in the motor trade on the Car Dealer Live stage. Speakers for the event are already confirmed as Twitter, Facebook, Google and Haymarket Automotive.
Car Dealer Magazine will also be announcing the winners of its acclaimed Twitter 140 Awards – with the gongs handed out by Twitter – while the much-enjoyed Women In The Motor Industry session is back with a stellar line-up of panellists.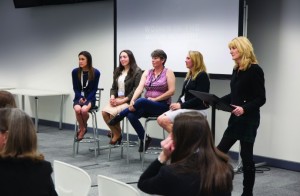 Can you really afford not to be there when your competitors will be?
Tickets to the event are FREE and can be booked by clicking here.
Key features of CDX16:
– More than 100 motor trade suppliers
– Even more workshops to help you learn new tricks
– The 140 Most Influential Dealers on Twitter
– Women In The Motor Industry 
– A variety of inspirational speeches from leading keynote speakers
– The biggest names in the motor trade at manufacturer and dealer level on the Car Dealer Live stage
– Networking opportunities at manufacturer dealer meetings
Haven't signed up for CDX16 yet? Why are you waiting? What have you got to lose? There's going to be so much there and it's FREE to attend!
MORE: Businesswomen will seek to inspire girls to carve out career in motor industry at CDX16
MORE: CDX: GForces workshop will show you how to make a website a conversion tool
MORE: Ferrari frolics are on the horizon with Bangers4BEN 2016!
MORE: CDX16: 120 guests sign up for WITMI in its second year