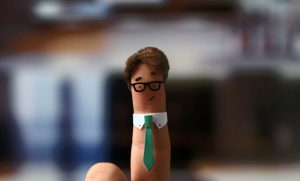 CAR search network Motors.co.uk is launching a new series of TV ads … involving a finger.
After a record 2014 with a substantial increase in traffic and response for dealers in the first two months of this year, the business will engage TV audiences and potential car shoppers with a new TV creative that showcases many of its tools and products aimed to make car buying more straightforward.
Through this new creative, Motors.co.uk introduces the concept of 'Smart Finger' and urges viewers to put their own smart finger to work across their mobile and tablet devices.

The aim is to maximise visits from 'dual screeners' who surf the internet while watching TV. The campaign will be launched with Motors.co.uk's biggest monthly TV budget so far, with ads playing out across high-profile slots from Sunday. This will expose 'Smart Finger' and Motors.co.uk dealers' stock to the biggest audience ever.
The first in a series of fun storylines introduces one of a number of 'Smart Finger' characters as he taps his way to his perfect car using the Motors.co.uk 'Smart Search' tool. 'Smart Finger' lands on a car that a dealer typically finds difficult to move, but which also includes a strong 'reduced price' call to action, resulting in a win-win outcome for car buyer and dealer.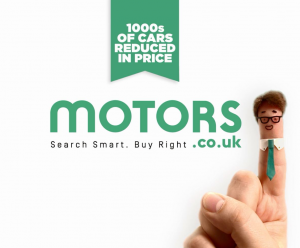 Managing director of Motors.co.uk Andy Coulthurst says: 'We entered 2015 with incredible momentum. Our 'Carfuffle' TV campaign developed solid foundations and delivered a record year, engaging consumers with a new way to search for cars. We are now building upon these strong foundations. Through our new creative, we take the audience deeper into our products and explain the fuller benefits of searching on Motors.co.uk in a fun and engaging way.
'We know from our 'Carfuffle' campaign which creative approaches drive the best traffic and highest quality leads. These are typically where the product takes centre stage. We have been able to optimise the new 'Smart Finger' creative to take full advantage of this dynamic. The investment in creating 'Smart Finger' is sure to pay dividends for our dealers.'

Director of marketing and business intelligence at Motors.co.uk, Dermot Kelleher, adds: 'We continue to invest in our marketing spend at record levels and our significant commitment to 'Smart Finger' moves us forward in our pledge to help our dealers sell more cars. Alongside the high-profile TV slots, 'Smart Finger' will also be supported with extensive digital display, outdoor, PPC and radio advertising.'
Coulthurst added: 'January and February have already surpassed all expectations, delivering a record performance for our dealers. We are very excited about driving even higher levels of in-market car buyers to forecourts and showrooms across the rest of the year.'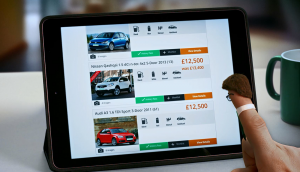 The Motors.co.uk 'Smart Finger' creative will launch on Channel 4's Sunday Brunch at 10:30am on Sunday.
MORE: Professor predicts end of fuel-driven cars will come sooner than expected…
MORE: UK car market has now experienced its longest-ever period of growth
MORE: Eye-popping sights at the Geneva Motor Show