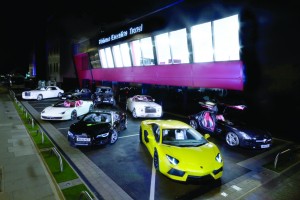 HIGH-END car hire company Platinum Executive Travel (PET) has completed a significant new build project at its headquarters in Birmingham.
Established in 2006, PET now houses its impressive portfolio of 20 models of Rolls Royce, Bentley, Lamborghini, Ferrari and Mercedes in stylish new premises in Coventry Road, Yardley.
The family-run company is owned by entrepreneur, Saleem Iqbal, who successfully project managed the commercial build within two years.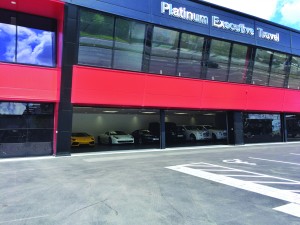 For eight years, Saleem and his family showcased an increasing number of premium vehicles for hire at their nearby home address.
The plot is 10,000 sq ft and also accommodates PET's office space.
MORE: Hurry… more than half the places for Bangers4Ben 2015 are already taken
MORE: RAC Cars reaches 200,000 milestone
MORE: 40 per cent of trade buyers bid on vehicles 'out-of-hours'

MORE: Chris Evans has another job – as a supercar salesman…
On superunleaded.com – Honda Believed To Be Plotting Junior NSX Sports Car