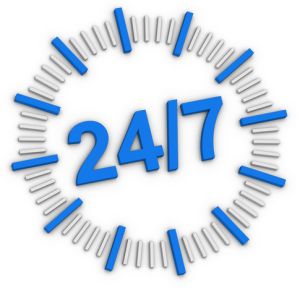 WE  really are living in a world when people work online 24 hours a day…
New figures released by Cars Direct, the online vehicle auction site, show users have logged on to place a bid as late as 1am – and that almost 40 per cent of initial bids on vehicles came in 'out-of-hours' – after 5pm and before 8am the next morning.
With the rise of unpaid overtime and the rise of out-of-hours emails, they say, more managers are effectively working an extra day every week – and smart phones and tablets have made working away from the office even easier.

Stats released by Ofcom show more than 90 per cent of adults in the UK own a mobile phone, with the average smart phone user checking their emails by 7.30am.
MORE: James May to present a BBC programme about cars – but it's not what you think…
MORE: Chris Evans has another job – as a supercar salesman…
MORE: Accolade seals a successful six months for Rockar Hyundai

On superunleaded.com – Audi SQ7 Test Driver Forgets How To Test Drive