HAYMARKET Automotive was created little more than a year ago with a £50 million investment plan to capitalise on the success of the Autocar, PistonHeads and What Car? titles.
Most notably, this included investment in a new online car-buying portal called What Car? New Car Buying, which links the brand's substantial car-buying audience with car retailers via its website.
At CDX at Manchester Central on May 21 and 22, the new-look New Car Buying product will be on display for the first time on What Car?'s stand – E34/E35 – and participants at the event are being invited to get an early look at how it works and how it guides consumers through the car-buying journey, from the early research phases in What Car?'s renowned editorial content through to how it helps buyers find the right car for them with the New Car Buying tool.

Central to New Car Buying is What Car?'s Target Price, which is set by mystery shopping and ensures a fair price for consumers and retailers.
Rachael Prasher, pictured, Haymarket Automotive's managing director, said: 'Around 100,000 would-be car buyers are coming to What Car? every day, and by linking them to trusted retailers in New Car Buying we are able to simplify the buying process, helping customers buy the right car at the right price from a trusted retailer.
'Our audience has long been one looking for insight and reassurance, and through New Car Buying they are already welcoming the chance to link up with high-performing retailers. In turn, those retailers are welcoming the quality leads that we are sending to them.'
In addition to revealing the New Car Buying product at CDX, What Car?'s editorial director, Jim Holder, will be joining a panel debate to share some of the insights from customers about their dealer experiences, as well as highlighting best practice for winning consumers' loyalty. This is designed to give hints and tips on how to get the most out of potential customers.

Providing valuable intelligence for retailers, What Car? also publishes extracts of its unique online data every month in a free online publication called Insight. Highlights include the most searched-for cars and brands on the What Car? website through to the most popular lease searches, the most requested leads for New Car Buying deals and insight into the latest market trends. You can sign up for free here.
A sample of the information published includes: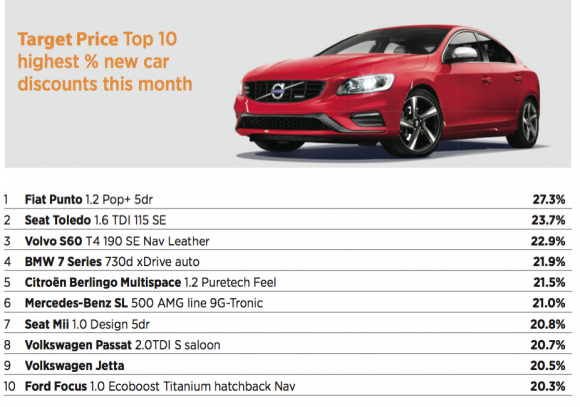 These are the largest discounts revealed by What Car?'s mystery shoppers over the past month, and typically highlight slow-selling and run-out models, or occasionally models in which there is a fierce manufacturer-driven battle for market share.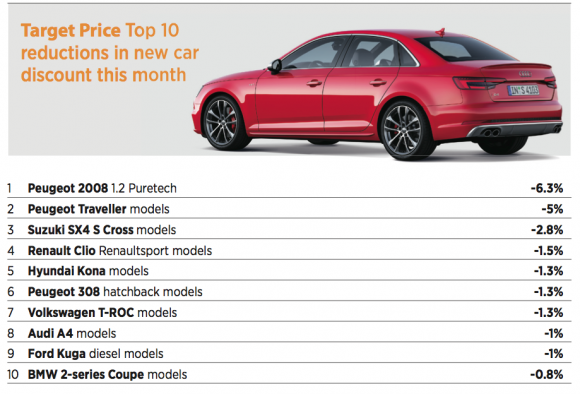 These are the discounts that have reduced by the greatest amount over the past month, as found by What Car?'s mystery shoppers. Quite often they represent a reduction in incentives on a heavily discounted model, but they can also signal increased demand for that car.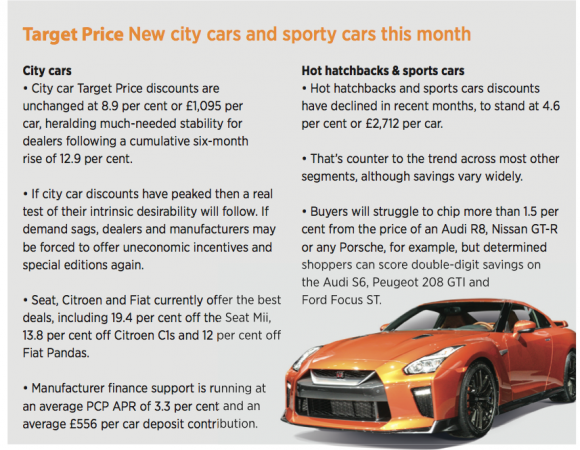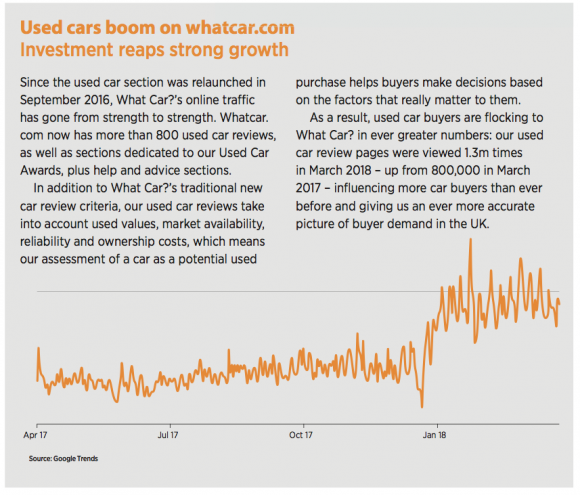 Premium brands dominate here, occupying six of the 10 places, headed by Audi. Volvo continues its strong performance, powered by interest across the XC40, XC60, V90 and XC90 ranges, while lease deals on the second-generation Tiguan do much to place VW third.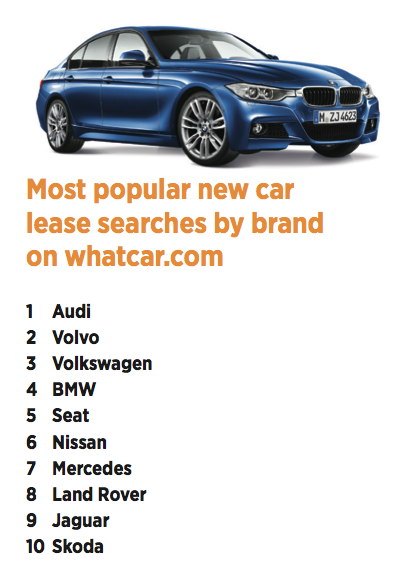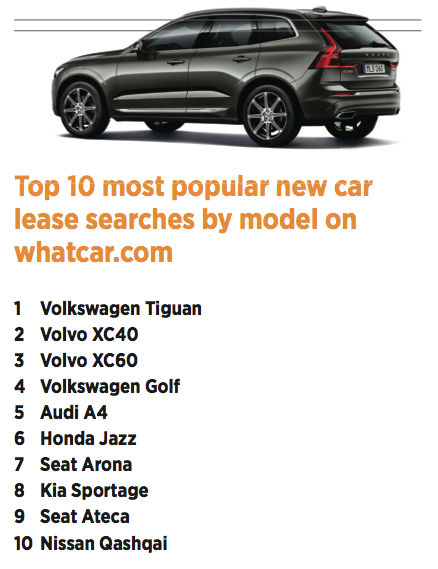 Three new mid-range crossovers head this list and crossovers fill seven places overall. Four of the models in this chart – the Volvo XC40, Seat Arona, Seat Ateca and Nissan Qashqai – are new entrants, each showing surging interest over the past month.
MORE: CDX 2018 to host 19 outstanding panels on the Car Dealer Live Stage!
MORE: CDX 2018: Unmissable Google keynote explains how new technologies are changing buyer behaviours
MORE: Chance to win a new £37,000 Jaguar F-Pace at CDX!
On WorkshopMagazine.co.uk: Ex-Wheeler Dealers presenter Edd China launches new Garage Revival show on YouTube